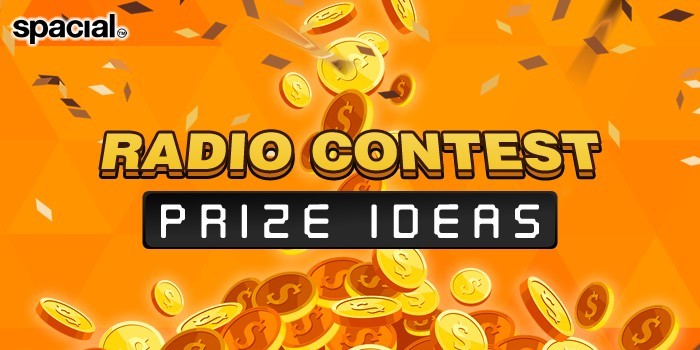 Radio Contest Prize Ideas
Also Read: How to Run Successful Radio Contests & Radio Contest Ideas
Prizes should never be a limiting factor for you to run a contest on your radio station and there are ways to conduct them inexpensively. The assumption is that listeners only participate to win something big, with a monetary value attached to it, but this is not always the case. Sometimes, a simple win is enough for participants. While a grand prize would be ideal to maximise engagement, there are alternative ways to reward participants or encourage your listeners to participate. Prizes relevant to the audience increase contest participation. Here is a list of popular radio contest prizes to consider giving away to the participants or winners of your radio contest:
Shoutouts
You can reward the winner by giving them an opportunity to send a shoutout to their friends or family during a live broadcast.


Listener Requests

The winning participant is allowed to dedicate track requests. The number of tracks to be used as a reward can be determined by your station.

Visit The Studio
This type of reward works better for stations that have established studios and larger teams. The winner is given the opportunity to meet the team behind the station and be hosted on the show.
Radio Station Swag
One of the more popular rewards used by stations as prizes is swag, or branded merchandise. If the station has a few dollars to spare, the station can get branded merchandise, such as t-shirts, hats, custom socks, notepads, and mugs which they can use as giveaways.
Free Concert/ Event Tickets
You can give away free concert tickets to reward winners on your station. This strategy can also be used to leverage and promote new music, artists, or upcoming concerts.


Cash Prizes
Cash prizes are always a hit if you have a budget for it. The amount can vary depending on what your station can afford.
Themed Campaign Prizes
Themed campaigns can be a lot of fun. For example, a weekend getaway around Valentines Day. If you are running a promotion for an advertiser, the advertiser can give away one of their products as the prize.
If you have an established online radio station and are interested in learning more about Triton Digital's Audience Management Platform (AMP) – the radio industry's most powerful suite of audience engagement tools including Radio Contesting and prize fulfillment – click here (Please note, AMP is available in select countries. Please inquire for more information).  If you have not yet begun your own online radio station, now is the time! Sign up for a free trial of SAM Cloud today and try our best-in-class radio automation software.
---
READ MORE
PART 1: How to Run Successful Radio Contests
PART 2: Radio Contest Ideas