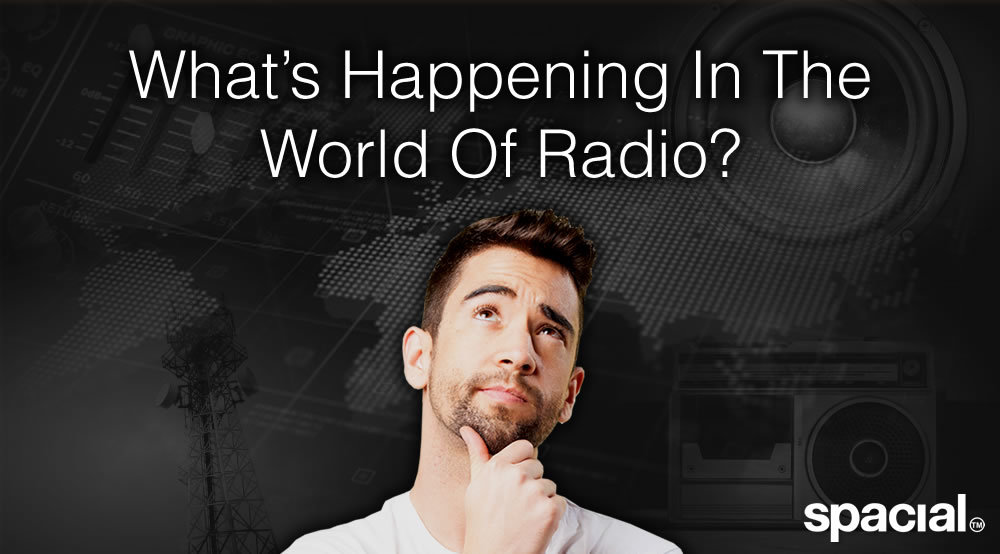 What's Happening in the World of Radio: February 2019
2019 is underway, and so are some interesting developments in the radio industry. This month, we bring you the latest news from in and around the radio industry globally.
Webcast Metrics® Ranker Digital Audio Insights and Trends for October 2018
Triton Digital® has released its monthly Global, US, and LATAM Rankers for October 2018, providing insight into the top streaming audio providers for the month of October. The Ranker is a listing of the top-performing digital audio stations and networks as measured by the Webcast Metrics® audience measurement platform, and includes ad supported and non ad supported listening, both globally and in the US. During the month of October 2018, total weekday listening remained steady at 6.148 million for all measured clients within the US. In addition, the highest peak for weekday listening was at 2:00 pm, and the Talk format showed the largest increase at 10.63% in AAS during the Monday through Friday, 6am-7pm daypart. Full results of the October 2018 Rankers can be found here.
2019 US Infinite Dial
We would like to announce that John Rosso, President of Market Development at Triton Digital, will be co-presenting the results of the 2019 U.S. Infinite Dial survey alongside Tom Webster from Edison Research. The broadcast will take place live and online on Wednesday, March 6, 2019, at 2pm Eastern Time. Registration is free and open to the general public. If you are interested in learning more about the growth and progression of the digital audio and podcast industry in the US including the latest in consumption and usage for streaming audio, AM/FM radio, podcasting, smart speakers, and more, register today.
Spreaker Hosting Podcast Intensive Course In Italy
Spreaker is taking big strides in podcasting as they move to introduce international podcast education, beginning with hosting the Spreaker Podcast School in Milan, Italy. The program will run from the 21st to the 24th of March and will cover important elements which include how to develop a successful podcast from idea to production, budgeting, monetization, and conducting interviews. Click here to read more.
The Future of In-Car Radio
Fraunhofer IIS has developed Sonamic TimeScaling, an intelligent audio-processing technology, aimed at improving in-car radio customer experience. Hybrid radio combines broadcast radio and the internet, allowing passengers to listen to their favourite radio station while on the go, even when they leave the coverage area. However, delays when switching between broadcast radio and the web stream are common, which sometimes disrupts broadcasting, irritating listeners. Sonamic TimeScaling has been developed to ensure a smooth transition between the two signals as a way of improving in-car radio experiences. This technology synchronizes both signals with each other to produce a precise, seamless transition.
The company has also developed the xHE-AAC audio codec to provide high-quality audio for all signal types at low bitrates have also introduced the Sonamic Loudness technology which ensures consistent volume when switching between radio stations or audio sources. Click here to learn more.
Hispanic Listeners Are Fertile Ground As Broadcasters Expand Podcasts
A column by Alli Romano in MediaVillage, titled "Evolving World of Hispanic Audio'', has revealed that U.S. Hispanics' have a huge appetite for media and strong buying power, making them a good target market for brands that are increasing investment in radio and podcasting. According to Romano, Hispanics represent 17% of the U.S. population and by 2060 will comprise 28%, based on U.S. census estimates with radio reaching 96% of Hispanics in the U.S. weekly, which is more than any other demographic group. Click here to read more.
That's it for this month. If you want to a give shot to online broadcasting, then go ahead and try our free trial of SAM Broadcaster Cloud today.