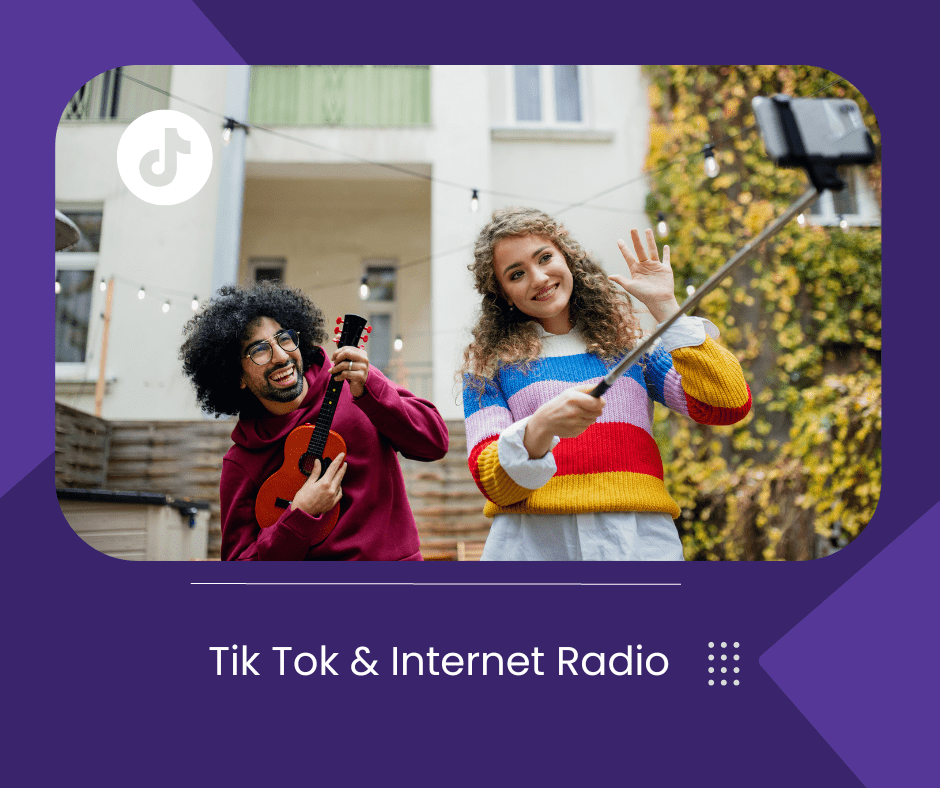 Leveraging Tik Tok for Internet Radio
In recent years, TikTok has become an increasingly popular social media channel. While TikTok is known for its short-form videos and viral dance challenges, internet radio provides a platform for music enthusiasts to discover new artists and genres. In this blog post, we will explore the latest trends in TikTok and internet radio and how they intersect with each other.
User-generated Content – TikTok has popularized the concept of user-generated content. Internet radio stations are therefore using Tik Tok trends to generate content that is more appealing to their audiences.  
Viral Music – TikTok has helped popularize new music, with many songs going viral thanks to dance challenges and other user-generated content. Internet radio stations are therefore using Tik Tok to introduce listeners to new music through curated playlists, artist spotlights, and on-air interviews.
Niche Communities – TikTok has given rise to niche communities focused on specific interests, such as cooking, fashion, and fitness, making it easy to promote radio stations to specific niche communities. 
Short videos – Stations are creating short videos featuring snippets of their radio shows, interviews with guests, or behind-the-scenes footage to give users a taste of what they can expect from the station. 
Create music Library – Internet radio stations can use TikTok's music library to create playlists and share them with their followers. This allows users to discover new music and provides an opportunity for the radio station to showcase their music selection. 
Influencers- Station owners are collaborating with TikTok influencers who have a large following to create sponsored content promoting the station. This is helping reach a wider audience and attracting new listeners. 
Hosting challenges or contests on TikTok – hosting contests and challenges related to the station or the type of music they play is one of the strategies being used by radio stations. For example, the station could challenge users to create a dance to a specific song, with the winner receiving a prize.
Data-driven Insights – Radio stations are leveraging on TikTok's data-driven insights into their content performance, such as the number of views, likes, and shares.
In conclusion, TikTok and internet radio are two of the most popular digital media platforms today. By embracing the latest trends and integrating with each other, these platforms can offer a more personalized and engaging listening experience for users.