Your Radio Deserves The Best
From music royalties to jingles, our partners have what you need to further enhance your station.
PODCASTING

Triton's comprehensive podcast management solution Omny Studio, is the industry's most comprehensive and sophisticated enterprise podcasting solution for audio publishers. With a wide range of features and capabilities such as podcast hosting, radio broadcast capture, transcriptions, Omny Studio is the trusted solution for enterprise level podcasters around the world.
STATION IMAGING

Internet Radio Jingles is an affordable imaging music service for Internet Radio Stations with instant downloads of single tracks or packages. Choose from hundreds of instrumental tracks… everything from Classic Rock, AOR, CHR, AC, Hot AC, Country, Blue Grass, Gospel, CCM, Solid Gold, Oldies, Smooth Jazz and Pop Standards. Perfect for bumpers, transitions out of stop sets, or between your announcements. Purchase a single track for a few dollars or download an entire imaging package with huge savings. You can listen to any of the tracks before ordering. Internet Radio Jingles is a service of Audio Brand Central. They also offer Podcast Themes and Instant Commercial Jingles.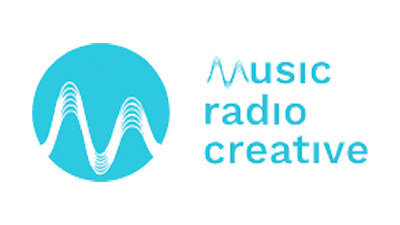 With the help of Mike Russell and Izabela Russell at Music Radio Creative, your internet radio station will sound great. Music Radio Creative produces high-quality radio jingles, voice-overs, music beds and sung jingles for radio, DJs, podcasters, and businesses around the world.
Whether you're looking for a voice over for your radio show, creative script ideas, sound effects and production music or a whole radio station imaging package, the folks at Music Radio Creative are happy to help!
Download demo jingles that are free to use on your online radio station.
RADIO MOBILE APPLICATIONS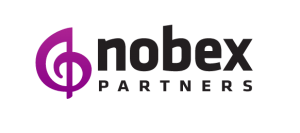 Nobex Partners is the complete digital solution for radio stations and podcasters. Nobex makes it easy for you to create your own custom, feature-rich mobile app and provide the most powerful dashboard to help you engage and grow your listenership.
What does it include?
Sophisticated, feature-rich mobile app on all major platforms
Powerful analytics to track the growth of your listenership and improve your content for data-driven results
Partner Dashboard puts you in control of your app's appearance and content
Push notifications draw listeners back again and again
Open new revenue streams through mobile advertising
Nobex Partners has launched over six thousand apps for stations and podcasts in over 100 countries, with over 26 million users. Read about why they believe Digital is so powerful for broadcasters and what motivates our product development here.
Additional Resources
Nobex Partners Features:
https://nobexpartners.com/Features.aspx
Help Articles for Getting Started:
https://intercom.help/nobex-partners/getting-started
 
MUSIC FORMATS


iDJPool, it is a fantastic and professional record pool that we're sure many of our customers could benefit from.
It provides an exceptional MP3 music subscription service for all DJs in the USA (Radio – Mixshow – Club – Mobile) looking to stay on top of the latest songs in many genres (Dance – Rock – Pop – Urban – Country – Latin – Top 40 – Holiday).
iDJPool gives you access to songs before they're even officially out, and since iDJPool updates their music collection daily, new songs are available on a very frequent basis.
Get more information about joining iDJPool by visiting their website.