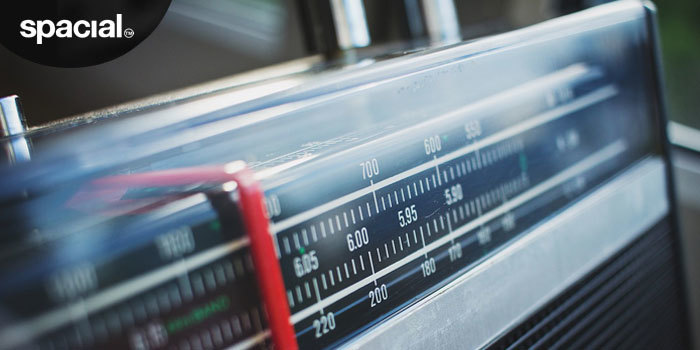 Interesting Facts about Radio Broadcasting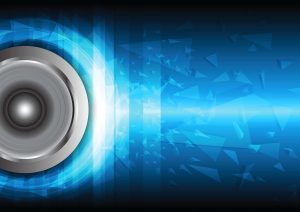 Radio broadcasting has always been about fostering a musical connection. Spacial has dedicated a week to celebrate World Music Day. As part of the celebrations, we thought it'd be nice to throw out four interesting facts around radio broadcasting, in praise of what the medium means for World Music Day's philosophy.
We've just written a piece about it, if this is news to you. Here are the four interesting facts about radio broadcasting…
1. One of the first public radio broadcasts was from the top of the Eiffel Tower
Lee de Forest, along with some of his peers, is regarded as the 'Father of Radio Broadcasting'. He pioneered wireless audio transmission through a life that saw the achievement (and squandering) of four separate fortunes.
Ever the opportunist, he took a break from his honeymoon in 1908 to climb to the summit of France's most famous landmark. There, Forest broadcast a selection of music, beaming it over the Parisian suburbs and, in the process, becoming the first radio DJ in history.
2. Pirate radio is still at large 
We can thank the rebels of the mid 1960s for the diversity, ambition and panache that's spread across digital radio today. The biggest UK pirate station of its era, Caroline FM, was key to championing sounds beyond the mainstream – the main reason why it was anchored on a boat just above Northern Ireland.
Yet, contrary to thinking it suffered a flower-powered death at the end of the decade, Radio Caroline was still active in its physical form until 1991, when it ran out of fuel and supplies, running ashore on the Goodwin Sands in the English Channel after a heavy storm.
3. The popularity stats are greater than you might believe 
Every technological wonder has been deemed a novelty, at some point or another, that's destined for the scrapheap. There has, for instance, been a lot of noise attacking radio broadcasting future over the last 10 or 20 years. A closer look at the facts shows these harbingers of doom are way off the mark…
92% of American Millennials encounter radio in some form during the week. In the same Nielson/Pew study, it is also claimed to be the most widespread pastime across the generations, valued by 93% of everyone surveyed (beating 85% for TV and 74% for smartphone use).
4. DJ legend John Peel is forever remembered by his favourite song 
Anyone of note in the 70s, 80s and 90s was hankering for a John Peel session. The much-loved broadcaster, who gave exposure to nascent genres like hardcore and hip hop before they 'broke out', once played a song twice, back-to-back: Teenage Kicks by the Undertones.
The song meant a lot to John – he often said he cried when he heard it, and marked it 28 stars out of five in his review. In 2008, he finally got his wish of having the track's opening line ("Teenage dreams, so hard to beat") engraved on his tombstone, after his passing four years earlier.
Feeling like the sound hound has been let off its leash? Get creative for World Music Day, and forge your own watermarks for a fantastic programming schedule. Head to our SAM Broadcaster packages if you haven't quite yet got the tools for a radio DJ venture to be proud of…