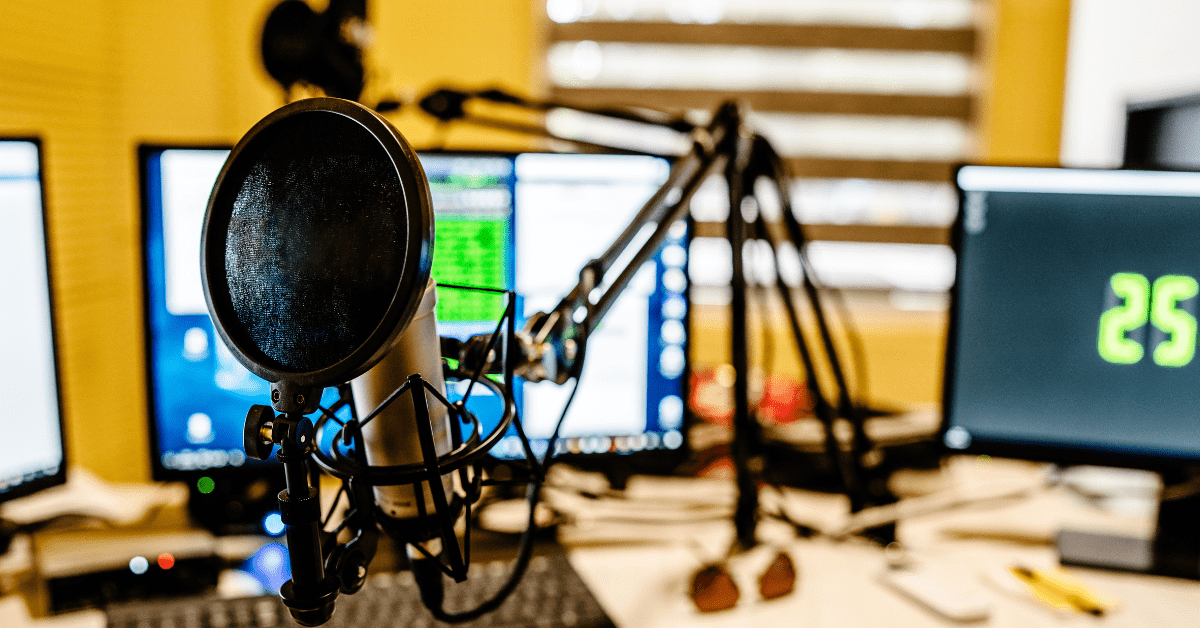 Equipment For Your Radio Station In 2022
 You don't need to break the bank to start your own radio station by buying expensive equipment for your radio station! The one question you need to ask yourself is: what equipment do I need? Getting additional equipment for your radio station is optional, as you can still start your station with only a laptop and a stable internet connection. Adding equipment such as microphones, headphones and mixers to your list helps give your radio station a professional sounding touch.  
So, what type of equipment do you require to get started with your radio station and get a professional sound?
Stable Computer
The first thing you need is a stable computer with a reliable internet connection. Most modern computers are powerful enough to run a radio station. Test out your preferred computer before purchasing it, make sure it has all the functions you need and want for the right delivery and sound.
Online radio stations using cloud-based solutions like SAM Broadcaster Cloud are an easier option, as they are not dependent on an operating system. However, for software-based products like SAM Broadcaster DJ, a lot of encoders run on Windows than MacOS, so keep this in mind when purchasing a computer. There are tons of computers on the market. Make sure the computer has a USB 3.0 ports and 3.5mm headphone jacks to connect your supporting devices or you might require a docking station.
Microphones
DJs need microphones to communicate with their audience. A microphone captures and converts sound waves into electric signals. A favorite option for professional broadcasters is the dynamic mics with XRL connectors and condenser mics which are used in recording studios. Dynamic mics are good at blocking background noise. If you have a soundproof studio, you can still use a condenser microphone as it is sensitive to background noise.
Some of the top microphones for radio broadcasting and podcasting are as follows:
Electro Voice RE20 Broadcast Microphone
The Electro-Voice RE20 Broadcast Microphone is a professional quality dynamic cardioid microphone with studio condenser-like performance. It gives a classic sound of radio voices with smooth, natural, and controlled sonic character. The microphone is good for podcasts, voice-over work, audiobook narration, talk shows, sports announcers, radio, broadcasting, and music production.
Behringer B-1 Large Diaphragm Microphone
The Behringer B-1 Large Diaphragm Microphone condenser microphone is a good professional alternative. It has an XLR connector and makes your voice feel very organic and has good audio quality. This microphone captures your sounds with incredible realism, sensitivity and accuracy and is a good choice for recording.
Headphones
Noise cancelling headphones work your best choice for broadcasting. They block out background noise and allow you to monitor sound quality as you broadcast. Headphones are important for broadcasting because you can hear your voice as you broadcast or record, prevent audio echo and give you a high representation of your recording.
Sennheiser HD 25 Headphones
The Sennheiser HD 25 headphones are popular amongst broadcast DJs, as they perform well in loud environments. They are also an affordable choice. The HD 25 Headphones from Sennheiser provide high-quality audio in a lightweight and improved design. They can be used in several applications for monitoring, recording, DJing.
Shure SRH940
If budget is not a big issue for you, then the Shure SRH940 headphones is an excellent choice. These headphones are popular for their impressive audio detail and clarity. They have a rather accurate frequency response, and are lightweight and durable, this is ideal for audio monitoring.

Audio Mixer
An audio mixer is nice to have, but not a must have for an online radio station. It allows you to manage multiple inputs at once. You can plug in your mic, mobile phone, and laptop and control the sound and frequencies from each one. If you do not have multiple audio inputs, you do not need an audio mixer. There are two types of audio mixers, which are analog and digital. Analog digital mixers are more affordable, but it all comes down to your preference.
Alto Professional ZMX52 Audio Mixer
The Alto Professional ZMX52 audio mixer is an affordable choice for streamers or broadcasters on the go who want to set up quickly. Although it is small, it has all the features a streamer could need, including two-band EQ and five channels.

Yamaha MG10XU
The mixer from Yamaha, comes with a USB interface and built-in special effects. This ten-channel audio mixer provides studio-quality sound and is straightforward to use, making it a top choice among streamers who want professional-sounding audio.
Factors To Consider before purchasing your hardware
Before making a purchase, you need to consider how much you are willing to spend and the functionality you are looking for. Regarding headphones, you might also need to consider the comfort of the headphones, especially if you are working long hours in the studio. This is just a guide, and you can find good alternatives on the market.
Have you started your internet radio station yet? Check out our guide on how to start your internet radio station and how to build a media collection for your station.