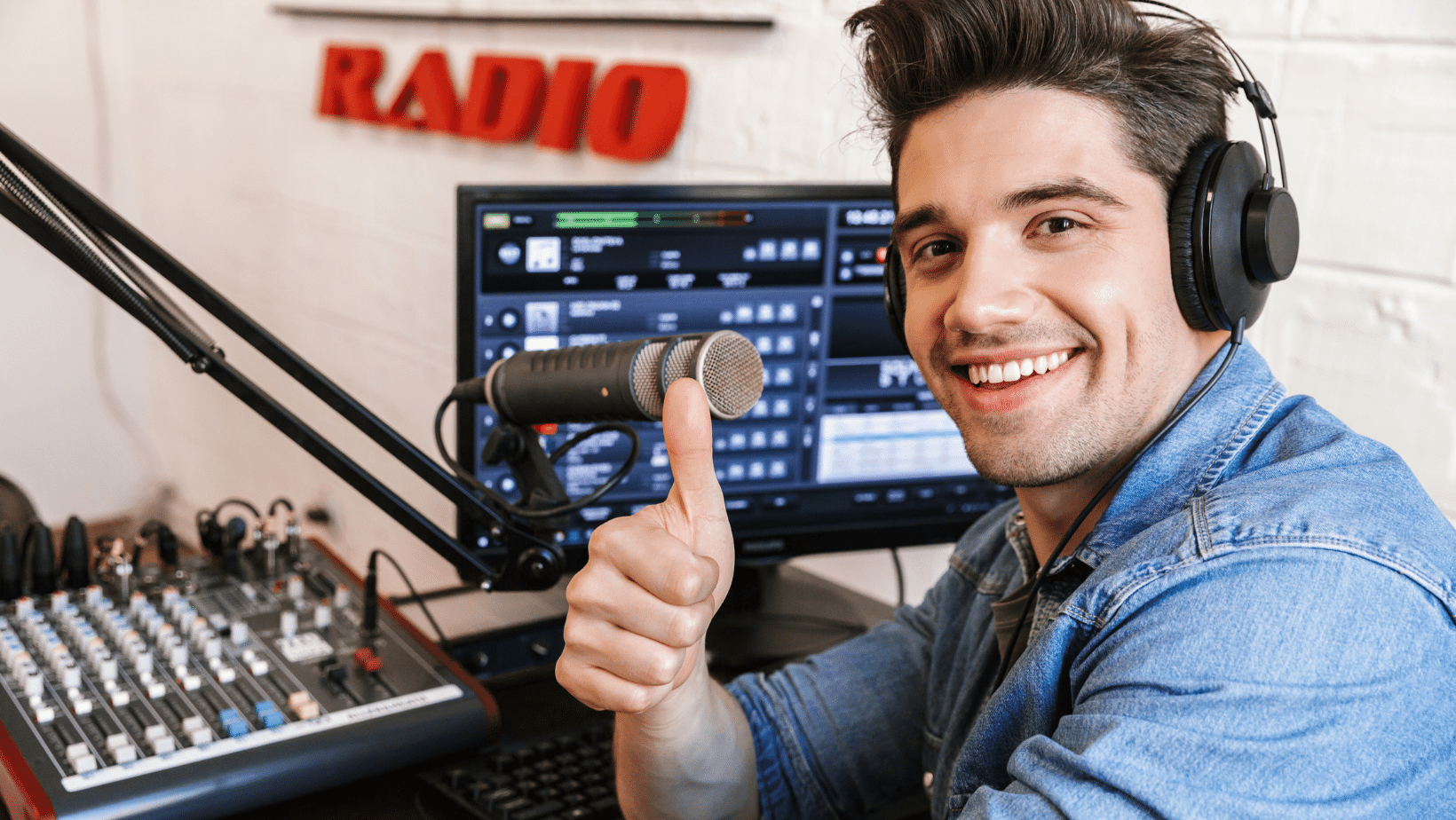 How To Promote Your Radio Station 
Now that you have your radio station, how do you keep it rolling? You cannot create a radio station for just a few of your friends to listen to. Your station needs to be put in front of an audience for you to increase listenership. Here are some ways you can promote your station in 2022.
Create a website
First things first, you need a website for your radio station. If you are using a platform like SAM Broadcaster Cloud, the solution comes with a free hosted website. The website gives your station some credibility and helps build a brand your station.
The website can be a great platform to create and store more content for your website.

Get involved with Podcasts
Podcasts are currently disrupting the industry and are outpacing other forms of media consumption. Podcasts are growing quickly in popularity. You can change your radio station interviews and shows to podcasts, and then distribute through other channels such as Spotify. This way, you increase the reach for your station through podcasts. If you get enough engagement through podcasts, the same listeners can also start following your radio station.
You can also make money from podcasts. As the moneymaking potential increases, so does a podcast's popularity, and the same may apply to your internet radio station. Eventually, a podcast could grow far beyond one or two people talking in a room and become a mild phenomenon.

Submit to Internet Radio Directories
Submitting your radio station to popular radio directories is an effortless way of getting your station in front of an audience already looking for content to listen to. Radio directories are high traffic locations for listeners as they offer different genres of music. By listing your station on popular radio directories, you put your station in front of an already existing audience.
Ensure you list your station under the right genre or category. Some of the popular radio directories are AudioRealm, Streema, Itunes, RadioGuide.FM and many more. The more directories you list your station in, the more discoverable your station will be to listeners. You can get a comprehensive list of internet radio directories by clicking here.

Optimize Your Station For SEO
A website will not yield you much result if it is not easily discoverable. The best place to find websites is on a search engine, therefore, it's important that your website is optimized for search engines. To put it simply, SEO ensures our website appears as high as possible in search engines like Google, Bing, Yandex, etc.
You need to ensure that when your website is developed, it is done in an SEO friendly manner by being content reach, the design needs to be responsive on smaller screens such as mobile phones, has good speed, has meta tags set up and have a secure site. Additionally, your website URL needs to be keyword aligned and easy to read.

Write Blog Posts
When it comes to online radio, a blog can be a powerful way to engage and entertain your existing audience but also to connect with new listeners and promote your station. Fresh content helps with SEO too, so time permitting, we encourage you to start a blog on your website. You can then share your blog articles on your social posts. You also need to make it easy for your blog visitors to listen to your station through your blog, either through a link or embedding the station widgets in the blog post. The frequency of posting is entirely up to you, and you can also have guest bloggers to contribute content to your blog.

Power Of Social Media
Social media has become a powerful tool to get content in front of audiences and radio is no exception.
Once you start your radio station, the first step is to create social pages for your radio station. With services like Facebook, Twitter, Tik Tok, Instagram, Spotify, Last.fm and more, you have a wide variety of options to share your content and get discovered. Social media channels enable us to engage with audiences. You need to ensure that you have an effective content strategy as you need to showcase your content effectively to get people to pay attention. Without content social media for radio stations loses most of its value. Facebook Groups are also powerful channels to promote your radio station,
Like Spotify and Apple, unbelievably, the popular video-sharing social network, TikTok, has become a key traffic driver for radio. It has become the biggest disrupter in the music industry, boasting over 800 million active users worldwide, so it is worth exploring for promoting your radio station.
Newsletter For Your Radio Station
A newsletter allows you to connect with your radio station outside your broadcasts. Newsletters create loyalty and engagement, but it requires consistency and putting out engaging content that is relatable to the target audience. They are different service providers for newsletters which you can choose from. You can also grow followers for your radio station through having a subscribe option on your website for listeners.

Forums
Have forums disappeared? Absolutely not, forums are still much used, especially in radio. You can also share your radio station on forums. Check out one of the top radio station forums here https://forum.internet-radio.com/
There you have it. We have geared you with tips on how you can promote your station, so get ranking in those listenership numbers. If you have not yet started your radio station, do not look further. Try SAM Broadcaster Cloud today.