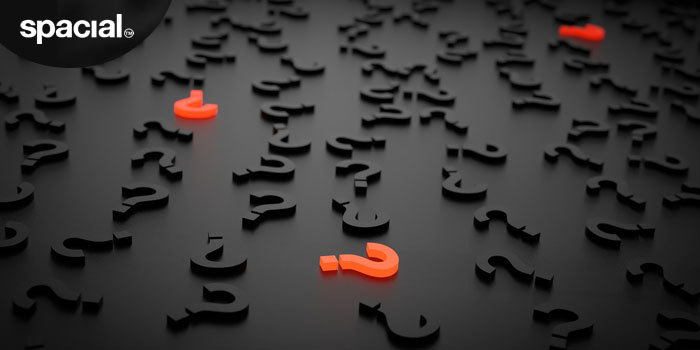 Why Choose Spacial?
Internet radio is most definitely on the up, and there's never been a better chance of getting your show to thousands of people around the globe. But with so many broadcasting options available, it can be difficult to narrow down the software available.
When you're starting out with little more than an idea, it helps massively to choose a streaming platform that's built for running the smoothest show with minimum effort. Spacial can help you do just that… here's why we're the top-deck solution for would-be broadcasters:
Get Your Head in the Cloud
Cloud-based radio automation software has transformed the broadcasting world. With Spacial, you can ensure that your station is always up and running, no matter where you are. Instantly access live updates of your listener figures and reports from any device, and stay in control of your streaming around the clock using SAM Broadcaster Cloud.
Grow Organically
Our streaming packages are fully adaptable to radio DJs and broadcasters of all budgets and backgrounds. As you pick up more listeners, you can expand your hosting capabilities and match the growing interest coming your way. Spacial even allows your listeners to request songs and contact you via web widgets, so you're in the loop and engaged with your audience. No radio show has legs without a firm grasp of its demographic, and we're committed to showing a clear path for making your station the best it can be.
 Music to Your Ears
It can be daunting, even for experienced broadcasters, to keep track of what you've played and what's still in the pipeline for your listeners to hear. Our radio broadcasting software allows you to sync your music library across multiple stations and shows, with the ability to set rules for your streaming patterns. Our new playing widget will show your listeners what's on air, to ensure they keep on coming back for more.
Here to Help
What makes Spacial a trusted choice for radio broadcasters is our pretty much unrivalled support team. Our software gurus are on hand to help with any questions or problems you may have, to ensure you get back on track as quickly as possible if you have any issues with your software. It's just one of the reasons why thousands of broadcasters choose Spacial over the competition.
Professional Features
Perhaps the most important feature of all is high-quality playback options, and here Spacial doesn't disappoint either. Compressor, EQ and bass modulation fall into this toolbox, along with plenty more features to get eardrums humming. Our SAM Live-DJ software is your go-to solution for mixing your sounds seamlessly from track to track.
Hopefully, this sounds good to you. If you choose Spacial to kickstart your radio station, your shows certainly will! We're constantly looking for ways to make our service the best on the market for broadcasters of all abilities, to ensure you get professional software that's great value for money. Want to give us a whirl? Get started for just $5 today.