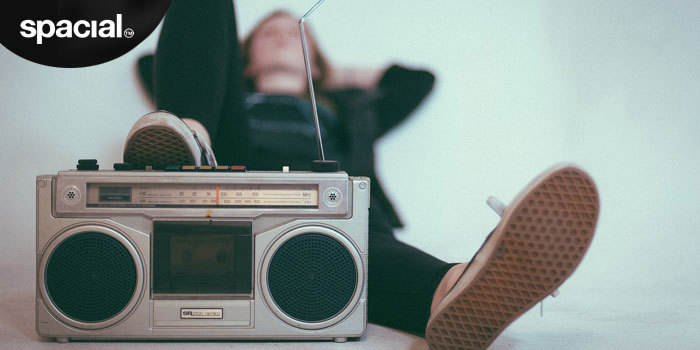 When the Muzak's Over
Reflecting a company's unique voice is what Custom Channels is all about. It's how they do it that inspired Spacial to interview them for this exclusive profile.
When a grocery store specializes in natural and organic products, it seems incongruous to hear a distinctly artificial, canned instrumental version of Rod Stewart's "Maggie May" as you contemplate cantaloupes. Yet that was the reality of Boulder's Whole Foods chains until Custom Channels swooped in. That's when the elevator music was replaced with real tunes, and it drastically changed the whole supermarket customer experience.
For Custom Channels co-founder David Rahn, creating customized radio stations for businesses was a logical progression facilitated by the digital age. "Internet streaming offered a tremendous opportunity to grow the broadcasting business using digital media," he says. "Stations could now offer multiple 'flavors' of their station brand to super-serve different audience and advertiser niches."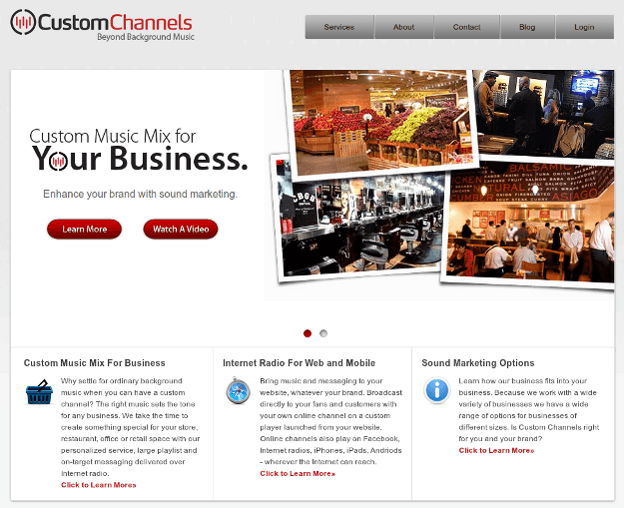 Both Rahn and co-founder John Bradley hail from the traditional radio broadcasting world, having met at Boulder's KBCO during the '80s. Rahn was marketing director while Bradley was program director. They worked together for 10 years before founding SBR Creative Media, a company that provides consultancy, coaching and research services.
Custom Channels was created as a division of SBR in 1999, and before long, companies like Floyd's 99 Barbershop were getting the tailored treatment. The challenge is to keep the content new and exciting, which is why they have seasoned music director Jason Lucero on board, who programs much of the channels. "We're constantly listening to new music, coding it and getting it into our database," Rahn explains. "Fortunately, stakeholders are actually listening to their channels, so we get timely feedback about when it's time to freshen things up."
Recently, Custom Channels created an online radio station for Life is good, an organization devoted to spreading happiness through music festivals, apparel and fundraising. "The concept of the company having its own radio station was a no-brainer," says Rahn. "Life is good is an ultimate lifestyle and music-conscious brand. It's all about optimism, good vibes, positive energy and music."
The Life is good station plays an eclectic mix that can range from '60s Motown to new indie musicians, where Floyd's sticks to subsets of rock, be it English New Wave or contemporary alternative. Custom Channels also helps their clients develop relevant "between songs" messages. "We encourage clients to use employee or custom voices on their channels whenever possible." So Floyd's will have a "fun, slightly irreverent, rock 'n' roll tone to it," while Whole Foods is more "laid back, organic and sincere."
In the video below, Rahn tells us more about customizing content for his clients.