Pulled Into the Roatan Vortex
So my friend John says to me, "Hey Genevieve, you wanna do a radio show?"
Now, I'm pretty sure I'm the only Genevieve on the Island of Roatan, so he must have been talking to me! But-but-but…I don't know anything about doing a radio show. Besides, I love music, but I can barely remember the names of the songs I like, much less play them for other people's listening pleasure as a DJ.
Hailing from the United States, John and his business partner wife Barbara, herself from Italy, had become fellow expats on Roatan just a few months ago. He'd talked about starting an Internet radio station on the Island, and I was quite impressed when he got it up and running in just a few days.
"So how about a talk show? You've got the voice for it!" John said to me.
I do? Is he serious about me being a radio personality? But-but-but…how can I host a radio talk show?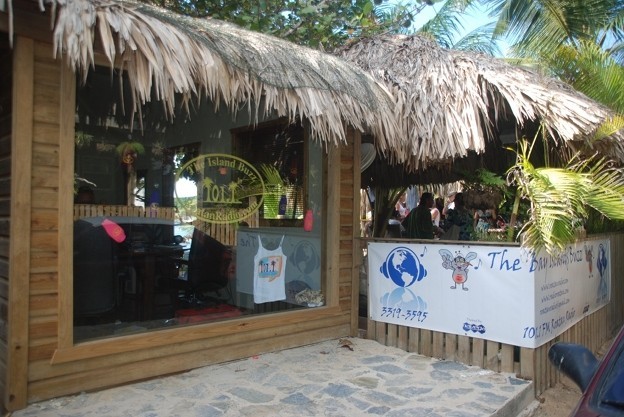 Roatan is nestled in the Caribbean Sea, off the coast of Honduras. Before I moved here from Canada, I was an industrial designer specializing in package design, living in middle-class suburbia. In Roatan, I live in a simple wooden cabana on stilts, high above the cashew and mango trees, writing stories about daily life here, sharing them on my website, the Roatan Vortex. Like the site says, Roatan pulled me in and I never want to leave!
"You can talk about whatever you want and call the show whatever you want," John continued, Barbara smiling and nodding beside him.
He's serious! Nobody would have ever asked me to do something like this in Canada. A radio show? Another venue to share stories about Roatan and why people should visit this tropical paradise? I'll do it!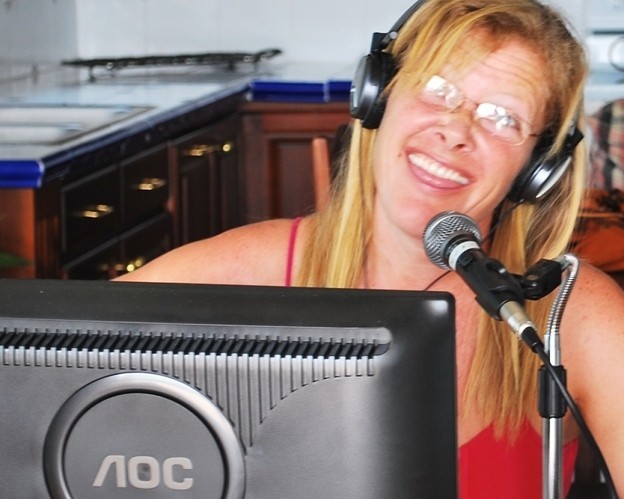 And so "The Roatan Vortex Radio Show: An Insider's View of Day-to-Day Life on a Caribbean Island" was born. Every show has a theme (I love themes; they remind me of Ralphie from A Christmas Story when he had to write on the "theme" of what he wanted for Christmas). We cover such compelling topics as: Ten Tips to Avoid Getting Treated Like a Tourist; There are Bugs in My Pasta; and An Insider's Guide for Moving to a Caribbean Island—I Did It, You Can Too!
I also talk about upcoming events, fundraisers, and I interview amazing guests. Recently, I spoke with a zoological specialist who is on the island studying the Black Spiny Tailed Iguana, which can only be found on Roatan. How cool is that?
In turn, I encourage listeners from around the world to share their stories and insights with me. I ask them things like: what's your favorite/weirdest snack food choice (mine is grapefruit and red licorice); what makes you smile (I smile when there's a good selection of grape jelly at the grocery store); and other thought-provoking questions like, do you know why cockroaches like to live in my scotch-tape dispenser, or, have you ever wondered what your back looks like?
The Roatan Vortex Show streams live every Saturday morning at 10 am Roatan time. We don't do daylight savings here, so half the year we're on Mountain Standard Time, and the other half we're on Central Standard Time. Kind of confusing, I know, but it doesn't seem to matter. Listeners from around the world are finding the Roatan Vortex Show, with their host, me, Genevieve, whatever time of day it's on, wherever they're listening in from!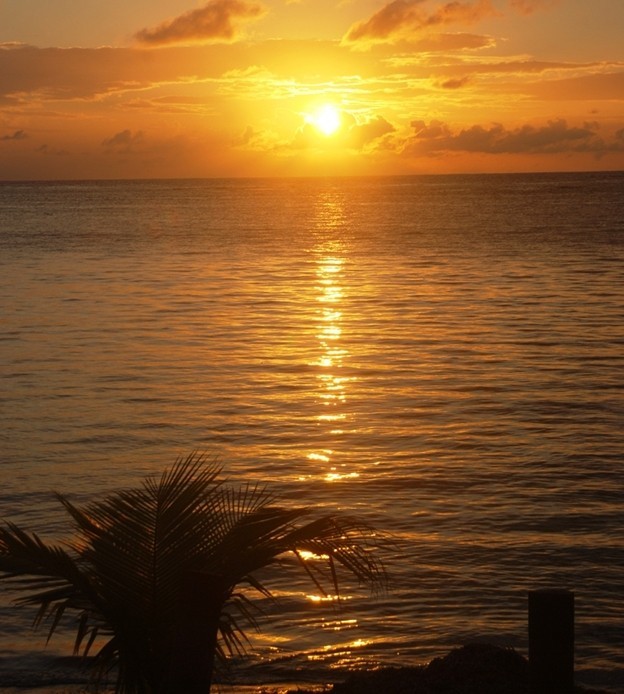 Listen to Genevieve's show on Roatan Radio and read her stories on roatanvortex.com