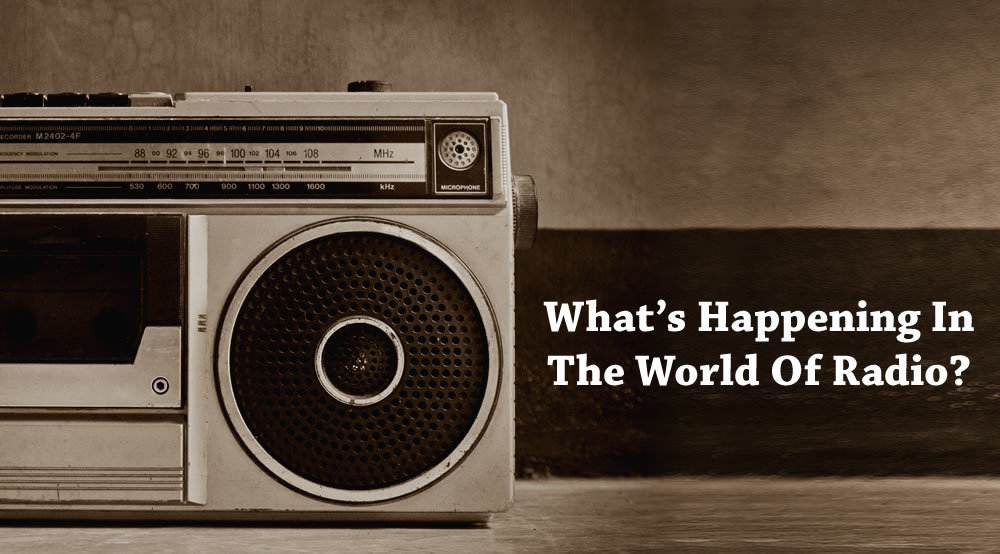 What's Happening in the World of Radio – August 2018
Another month has come to an end, which means another installment of What's Happening in the World of Radio. August sure came with some interesting music and online radio industry-related developments, such as Acast providing podcast support to ITV, the debut of Samsung's smart speaker, Spotify's new partnership with Samsung, and more. Continue reading for a high-level overview of the industry happenings this month.
Acast to provide podcast support to UK's ITV
Earlier this month, podcasting host and audio company Acast announced a deal with the UK Broadcaster, ITV. According to the announcement, Acast will now host ITV's still-expanding podcast lineup, including Love Island: The Morning After and the Tour de France Podcast, and more. As part of the deal, Acast will provide advertising and sponsorships for the shows. Click here to learn more about this partnership.  
Mobile-user comments reintroduced on SoundCloud App
The option to comment on tracks has been relaunched on SoundCloud's mobile app, which is available for both Android and iOS. You can once again share your thoughts and read others' comments about songs on SoundCloud, right from the palm of your hand.  Learn more about SoundCloud's reintroduction of mobile comments on their blog.
Spotify enters into a partnership as music provider for Samsung
This month, Spotify was named as Samsung's go-to music provider. This partnership provides Samsung users with a seamless audio transition between different Samsung devices, including smartphones, tablets and smart televisions. Bixby, Samsung's voice assistant, will now also look to Spotify as its preferred service for music-related queries – regardless of whether the users have used the service before. Learn more about this new partnership here.
The Galaxy Home: Samsung shares first look at their debut smart speaker
Samsung has joined the smart speaker sphere with the introduction of their own smart speaker, called the Galaxy Home. The first look at this new device was shared at Samsung's Unpacked event earlier this month. While not all details have been released, it has been reported that the Galaxy Home will be powered by Samsung's voice assistant Bixby, and it will provide high-quality audio along with voice assistance. The smart speaker will integrate seamless playback across Samsung devices for a smooth user experience, and will be included in the conglomerate's new above-mentioned partnership with Spotify. The smart speaker is said to have eight microphones, allowing for far-field voice recognition and it will be produced with audio technology from AKG.  To learn more, click here.
Slacker Radio launches an all-female country music channel
Slacker Radio has found an innovative way to support female country artists by debuting a new, all-female country music channel. The channel is titled #WCE Country, a social media abbreviation for "Woman Crush Everyday", as opposed to the popularized "Woman Crush Wednesday". It will exclusively host women who work and perform in the country genre. The new platform aims to promote women in the country genre, as well as draw more women to the platform.  Learn more here.
That is all for our August installment of What's Happening in the World of Radio. September will undoubtedly bring more interesting developments in the online radio and music industry, so stay tuned for next month's edition.

So, have you been thinking of dabbling in the online radio game? Why not start out with the ultimate online radio automation software? Go ahead and try our free SAM Broadcaster Cloud trial today.