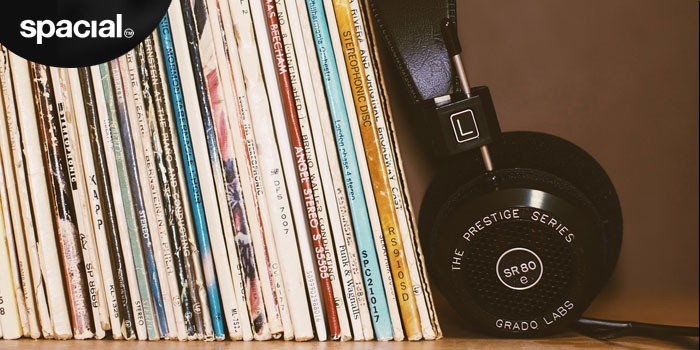 Using song requests to engage with your audience
The working life of an online radio host can sometimes be a lonely life, especially if you are a solo host and whilst you are speaking directly to your listeners, you might rarely interact with them. It doesn't have to be this way as there are ways and means to actively encourage audience participation and make them a part of the show. You could, for example, try using song requests to engage with your audience. SAM Broadcaster Cloud includes some great player and web widgets which you can easily add to your station's website. This enables listeners to browse your music library and make both song requests and dedications.

Help your listeners become 'radio-active'
We know you will agree that being a radio host is a great responsibility. Whilst only listening to internet radio can be great, it can be awesome for a listener to be a part of their favourite show. The role of an internet radio DJ is to entertain, and the best DJs spend hours preparing for each show. During this preparation, it makes perfect sense to set aside some time for audience participation and to engage directly with your listeners.
Letting your listeners know what tracks will be played shortly can be a double-edged sword – it might encourage listeners to continue to listen for a forthcoming track, but it could also cost you some listeners if they see there are no tracks that they want to hear coming up; they might disconnect. By also letting your listeners submit song requests and dedications, they would be encouraged to continue to listen as they wait to hear their request or have a dedication read out to all listeners.
Encourage your listeners to play an active part in your show by adding widgets to your station's website which allow listeners to browse your entire music library and make song requests or dedications. SAM Broadcaster provides a default 10-minute delay between a listener making a request or dedication and the request appearing to the DJ. This will encourage the listeners to continue listening for their track or shout-out. There are a number of configurable options which enable the station manager to set the maximum number of requests from one person, thereby preventing any one listener from attempting to steal the show. It also allows the DJ to decide whether or not the track can be played. You might not want to have a Death Metal request playing automatically during Love Hour.

Keep those ears tuned your way
Positively engaging with your listeners is a great way to build your audience. Announcing and back-announcing the request and the name of the listener making the request or dedication is an excellent way of making the listener a part of the show. Requested tracks also make great drop-songs for those days when your clock-hour calculations are off by a country mile.
When making a dedication, the listener has up to 400 characters with which to add their own, personal message to accompany the track. If your listeners have taken the time to send the message, then as the host, the least you can do is read it out and perhaps make a couple of people really happy.

So, about those widgets…
Everyone loves a good widget; they make life online a lot simpler, and our SAM Broadcaster Cloud widgets are no different. We currently provide a variety of configurable player widgets as well as nine web widgets which can be used to provide your listeners with some great features like Station Information, Recently Played tracks, the Media Library browser, and others. Further information about creating and adding these widgets can be found here.
Now, would you like to know a secret? If you don't yet have a station website or a station app, then you could make excellent use of the Hosted Player Page which is included with every SAM Broadcaster Cloud station. With the hosted page, your listeners can see the track history as well as make requests and dedications, once you have configured this feature within the settings. Apart from being easily customizable, the Hosted Player Page is also HTML5 compatible; this means it also works on mobile devices, allowing your listeners to engage with your playlist while they are on the move.

Configuring the requests and dedications features for SAM Cloud and SAM Live DJ
Log in to your cloud at

http://samcloud.spacial.com

.

Go to the 'Request Policy' tab under the Settings tab.

Check 'Enable requests from widgets' and if you also want listeners to be able to make requests, the 'Allow listeners to dedicate requests' options.

There are a number of additional options available which you can adjust to suit your needs, but remember, there is a fixed minimum Delay Request of 10-minutes.
Once you are happy with the settings, click Save which will enable the Request option in the Media Library widget.
If you are using the Hosted Player Page, open your player page, and you will find the option to Request a track is available. If you already had your Hosted Player Page open, simply refresh the browser page to pick up the new settings.
You can also generate a stand-alone Media Library Web Widget by clicking the Widgets tab in your Cloud, select Web Widgets and check the Media Library option. Set the required number of tracks to appear by adjusting the Media Library Limit. You can select one of the three available Theme Types, (Light, Dark or Metallic), or you can set create a Custom widget to better suit your website theme and colours. Click Generate to create the widget.
This will generate a preview, and you also have the option to preview the widget in a new browser tab. If you are happy with the Widget, you simply need to add the first code snippet to your webpage between the <head> and </head> tags. Some web hosting services do not permit you to add code to the Head section and if you experience this issue, simply add this line of code at the top of your page after the <body> tag. This must appear before the second code snippet which you should position where you would like the Media Library widget to appear.
You might also like to add a 'Now Playing Dedications' widget to your website which can be generated in a similar manner and will display both the currently playing track as well as any message of dedication. The <head></head> code snippet is the same for each Widget and only needs to be added once to each page upon which, you wish to display any Web Widgets, multiple widgets can be added to a single page if you wish.
Here is how to be sure that that the requests appear to the DJ in SAM Broadcaster Live-DJ or SAM Broadcaster Pro:
Ensure under the Request Policy configuration in the Cloud; the option to 'Leave request in request list' is selected.
In SAM Broadcaster Live-DJ or SAM Broadcaster Pro click Config.
Select 'Request Policy'.
Select 'Process Requests via SAM Broadcaster Cloud'.

Engaging with your listeners as though they are your friends is vital for any radio host because, in a way, they are exactly like friends. You might chat with them every day for hours, and they decide to listen to your show, perhaps because of the way they can interact. Go ahead and open your station up for listener participation. Using song requests to engage with your listeners is an ideal way to boost your relationship with them, and maybe grab hold of a few new listeners whilst you are at it. If you haven't checked out our online radio automation software yet, why not? Start your own, free, 7-day trial of SAM Broadcaster Cloud today. You won't be disappointed.