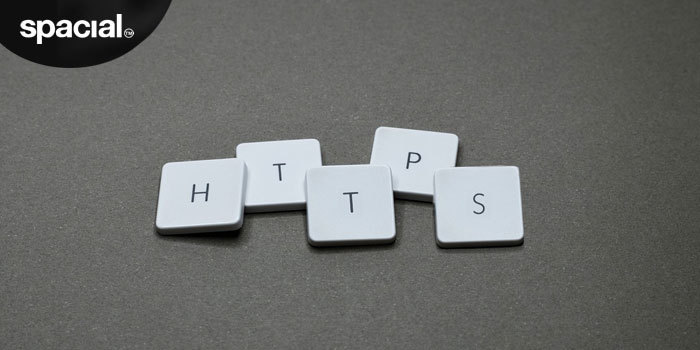 SAM Broadcaster Cloud update now supports HTTPS
SAM Broadcaster Cloud Update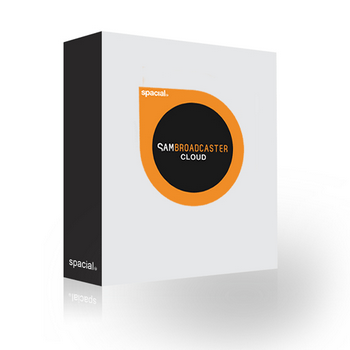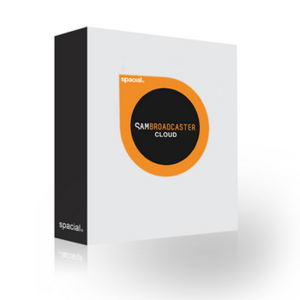 Here at Spacial HQ, we are especially proud of our SAM Broadcaster Cloud update released today, 7th March 2017.
Here follows the main features of this release:
SAM Broadcaster Cloud running on HTTPS
This major release has brought together a large number of updates and enhancements, the biggest of which makes SAM Broadcaster Cloud fully SSL compliant. If you do not know why we are making such a big fuss about this, this means SAM Broadcaster Cloud as well as the widgets and players will work on a websites which start with https and not just http. This means they are more secure.
Don't worry if you don't use https right now, it will be available when you need it but all previous players and widgets now redirect to https://samcloud.spacial.com whilst previously they were directed to http://samcloud.spacial.com.
All generated web and player widgets will now automatically detect whether your website is running on HTTP or HTTPS and will automatically use the appropriate protocol to communicate with the SAM Broadcaster Cloud backend.
If you have any issues with your current players or web widgets, be sure to generate new player and web widgets for your website as some of the locations might have changed.

Players
By default all of our players from v4 upwards, now use HTML5 to play your station instead of flash which is currently the default.
If your listeners do not have a HTML5 compatible browser and FLASH is not enabled on their device, they will see a message recommending that they should update their browser or install FLASH with instructions on how to do so.
Twitter and Facebook integration update
We recently announced Twitter and Facebook integration which allow you to post the currently playing song to your Twitter feed or Facebook page.
In this update you can now set a frequency for the posts instead of posting or tweeting every song.
Look out for the following on the integration settings tab: Frequency: On track change after at least xx minutes.
Set the frequency to 0 and each track change will be published
Setting any other time frame ensures this amount of time passes before the next track change is published

TuneIn integration update
On the TuenIn.com integration tab you can now specify a relay (if you have more than one) when generating your TuneIn.com compatible Stream URL. If you are wondering why you might need more than one Spacial relay, you might like to stream in MP3 128kbps for your listeners using a laptop or desktop computer but you might also like to consider your mobile listeners who may be listening via a mobile device on a metered Internet connection and for these listeners, you might have a second, lower-bitrate stream for example, 64kbps AAC. Please reach out to our sales and support team if you would like further information on this.
Past scheduled events update
In a previous release we introduced an update where we locked scheduled events that have already occurred. We listened to your feedback and instead of locking scheduled events that have already fired, you can now view it, and clone it to create a new scheduled event based on the settings of the original scheduled event. This means you can now clone past events instead of having to create them from scratch.
Generate listen link directly from the Streaming tab
On the Streaming tab you will now see a headphones icon which when clicked, will bring up a "Generate Listen Link" window. This ensures you can easily create listen links and if you click this for an external relay, you will also find a direct listen link to that relay. This can be great for troubleshooting problems with external relays.

Transparent widget option
The world is not black, white and silver but these were the only color schemes available for your players and web widgets well, this will not change. If you select Custom when generating a widget you have the option to specify custom colors as well as a transparent option for those customers for whom we might never have the right color widget.

New "Added" column for playlists
You were always able to see the upload date of a track but this meant you had to right-click the track and select edit. Great for individual tracks but not so for multiple tracks. A large number of customers told us so and again, we listened. You can now sort whole playlists by the date the tracks were added. Combining this with the Playlist order option for the Playblocks and you can playout whole playlists in the order, or reverse order the tracks were uploaded.
We believe it has been a very productive month here at Spacial and we hope with this release you will agree. A number of these new features came directly from you, our customers and whilst we will continue to develop new features which we hope you find useful, we would like to keep bringing your ideas, suggestions and feature requests to life.
Please keep your great ideas coming, make use of the feedback portal within the Cloud which goes straight to the Head Code Monkey, we mean the CTO and if we have enough interest for a specific feature, you could see it come to life.
Try SAM Broadcaster Cloud for yourself with our free trial or the low price of only $15 per month.
As always, feel free to reach out to us if you have any questions or feedback.