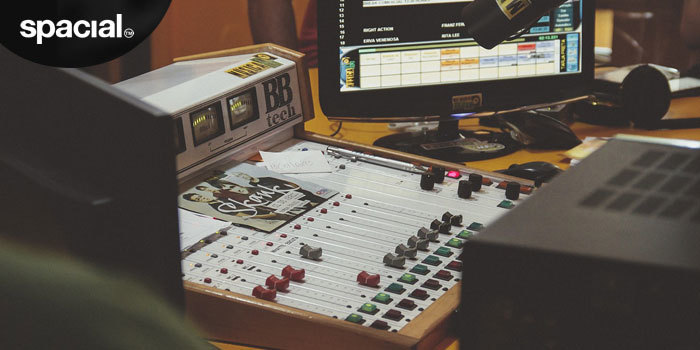 Best Internet Radio Live Broadcast Software
4 Cool Features Of Internet Radio Live Broadcast Software:
Internet radio live broadcast software is a godsend for radio DJs. It widens the scope of your internet radio broadcasting abilities, without putting pressure on your time and resources. It's made online radio live broadcasting more accessible for millions of broadcasters around the world.
SAM Broadcaster Cloud is one of the brightest lights in the audio cosmos; a true emblem of what makes internet radio live broadcasting software so fantastic and adaptable. To ready you for the next best tool in your radio DJ arsenal, we've picked four traits that define what you'll be capable of…
You're never offline
Internet connections can be pernicious. Your home server, while pushing itself to glory on most occasions, may slow to a crawl, or go temporarily offline for no discernible reason. This isn't a major issue for most people, but internet radio DJs will be tearing their hair out at a bad signal, especially if it's beyond their ability to fix.
Happily, though, cutting-edge internet radio streaming software functions on a remote, Cloud-based server. It runs at peak efficiency 24/7, meaning your station is never banished from the web.
Multiple streaming formats with Internet radio live broadcast software
MP3, ACC-HE, Ogg… Reading through a list of streaming methods can seem like you're peering at hieroglyphs, vaguely aware that they mean something important, yet without a clue as to their true value.
Thankfully, SAM Broadcaster Pro grants you over half a dozen streaming formats to translate your audio content. However listeners choose to absorb your programming, they'll have options to suit their preferred web player. Add-ons like SAM Cast let you broadcast a show live in several formats at once!
On-air audio processing
After you've managed to create an internet radio station, there should be a guarantee that it'll sound crisp, balanced and free of pops from your microphone. AGC (Automatic Gain Control) is able to take a virtual pickaxe to your audio edifice, sharpening its overall quality in real-time.
How so? Well, it modulates volume so nothing is too loud or quiet, and cuts select frequencies out of your station's blueprint. Set it up to your liking – it'll then add 'equalizer' and 'compressor' effects to the channel, smoothing out any inconsistencies with your sound.
Add more radio DJs to your roster with your Internet radio live broadcast software
Hopefully, you'll nail a brilliant formula for the station, picking up more listeners each month. The time may eventually come when you have to expand your radio DJ team, dispersing the hosting duties to people you trust.
With top-notch Internet radio live broadcast software, you can add more and more DJs as the years drift by. This will help your brand grow with demand. SAM Broadcaster Cloud, for instance, caters for 15 additional DJs in the Gold Package, which'll set you up nicely for the future.
Internet radio live broadcast software is packed with great stuff; all it takes is a few clicks on your part to explore what's out there! Head to the SAM products page for more information on the skills, thrills and musical spills you can mop up with Spacial products.