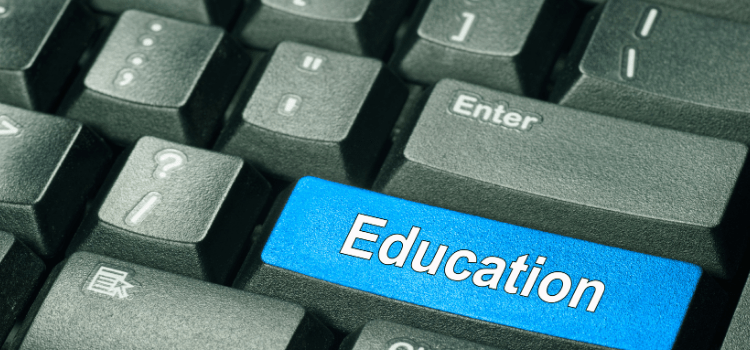 Expanded Role of Radio in Education
The global pandemic has expanded the role of radio to include distance learning. Children across the globe have had to resort to out of classroom learning, with online learning being the most prominent.
TV and radio (both traditional and online) have also been used as an alternative to deliver distance learning during the lockdown period. Recent data shows podcasting in particular as having grown rapidly as a substitute for in-person teaching since 2020.

Traditional Radio's Role During the Pandemic
Traditional radio has played a key role during the pandemic. According to a recent study by the UNESCO Institute of Statistics (UIS) and the Teacher Task Force, 826 million students kept out of classrooms by the pandemic do not have access to a computer at home or live-in areas not covered by mobile networks. This has led to many countries using radio as an alternative method to deliver distance learning.  
In Mali, UNICEF has been distributing solar-powered radios in conflict-affected areas to vulnerable households and listening groups, where as many as 15 young people can make use of the same radio. These devices provide an educational lifeline for those who might otherwise be cut off from classes and complement the efforts of temporary learning spaces that have been established at sites for internally displaced persons to ensure that children can continue to learn in relative safety. This is just one of the many examples of how traditional radio has played a significant role during the pandemic.
Expand the Use of Your School Radio Station 
Traditionally, school or campus radio stations have been used for:
Social purposes, and as a platform to empower students by giving them a voice.
A communication platform to keep students, parents, and guardians up to date with important campus updates.
To improve listening and speaking skills
To help with team building skills, as running a station even in a school setting requires that roles and responsibilities be put in place for both students and educators.
However, if you run a school or campus radio station, it may be time for you to consider broadening the scope of what your radio station can offer during this time, such as:
Use your radio station to deliver classes by giving teachers designated slots to communicate with their students.
Design programs with more interactive components to capture the attention of learners, particularly those of a younger age. The programs should be designed to provide a platform for the exchange of information and experiences between generations, including online quizzes and interactive homework challenges.
Use the radio station to supplement the school curriculum and learning by providing extra lessons. Teachers can instruct their classes and integrate songs, readings, and games.
Using podcasts, teachers can record hour long lessons which can be distributed to students to listen in their own time as additional or complementary learning material.
Audio learning can speed up learning time significantly. Educational material in podcast format can be listened to at a convenient time by the student anywhere, removing the notion of confining learning to a desk.
How To Use Your Existing Station for Educational Purposes 
The pandemic has increased the demand for alternative ways to deliver educational material, but a lot of learning establishments do not want to carry the burden of running the radio station. This is therefore a new opportunity that has been created for radio stations and podcasters to partner with such institutes.
If you would like to explore this avenue, the key is to have effective collaboration between the broadcaster and educators for radio-based educational programs. A student-centric approach is key and as a broadcaster, you should consider partnering with institutes to host their educational programs, building on their knowledge and expertise to transmit knowledge.  
With at least 6 SAM Broadcaster Live-DJ licenses included with every SAM Cloud service and with additional SAM Broadcaster Live-DJ licenses available in bundles of 5-licenses for only $5 per month, all the educators can download and install their exclusive SAM Broadcaster Live-DJ software and licenses onto their personal Windows computers.

Please remember to follow the social distancing guidelines applicable in your area during any face-to-face meetings you might need to hold with educators.
Disclaimer: We are not suggesting that station managers become the educators, but we encourage you to use your radio skills to facilitate bringing registered and qualified teachers to a learning audience, as educators may not have the time to quickly integrate a complete radio station into the "new normal".
If you are a school, college, or educational facility, it is time to consider starting you are a radio station or using your current station to provide teachers and educational institutes with a new and engaging way to engage with their student bodies while distance learning is still underway for many. At Spacial, we are committed to helping educational establishments both start their own internet radio station with several discounted options available. Sign up for one of our customized packages for educational establishments. If you are interested in leveraging podcasts to engage with your students, we recommend that you check out Omny Studio – a comprehensive podcast platform that makes creating and sharing podcast content easy and efficient. To learn more, visit www.omnystudio.com.