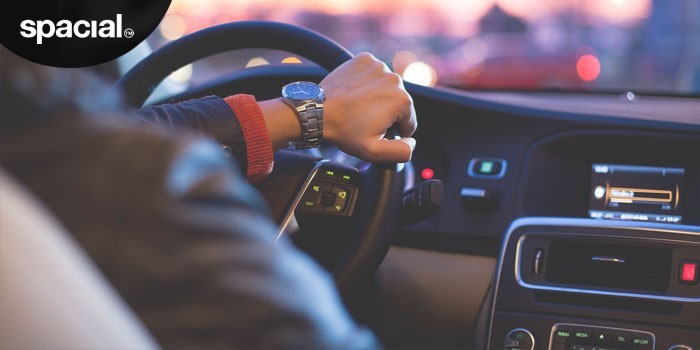 Listening to Internet Radio in the Car
According to the 2019 U.S. Infinite Dial study by Edison Research and Triton Digital, AM/FM radio is the most popular audio source used in the car by Americans 18+ in the last month however, online radio commands 28% of listeners' time in-car. With the growing adoption of smartphones, more listeners now stream their favorite internet radio stations in their cars.
Despite this growth, some listeners are still not aware on how you can stream internet radio in your car while driving or have never thought of doing so in the first place. We want to share with you some tips on how your audience can enjoy your station in their car, helping you gain listeners and advocates, on the road.
Make Your Station Discoverable
First, your radio station must be listed on one of the many verified mobile streaming platforms such as the most popular, Streema and TuneIn.
Both Streema and TuneIn are free audio streaming platforms that allow listeners from around the world to find and stream internet radio stations, and they even come with mobile apps so that they can listen to your station at home and on the move at any time.
TuneIn is integrated with our very own SAM Broadcaster Cloud. If you already have a SAM Cloud station, you can easily list your station on TuneIn within your SAM Cloud user interface by following these simple steps here. Please note that TuneIn is currently not accepting new station submissions and we will update this information once they have started accepting new stations directly from their website. If your station is currently listed on TuneIn, this means that your station is already discoverable.
If you would prefer to list your station on Streema, you can follow the instructions listed here.
In-Car Options
Bluetooth Connectivity

– Phones with an active Bluetooth signal can be integrated with the car's control and audio system if the car supports this wireless technology. Make sure the phone is pairing with other devices in the settings menu.
Audio Cables – Whether you have an Android or iOS device, you can play internet radio through a phone that is plugged into the vehicle directly. A USB lead or official Apple connector fits into adaptable ports within the dashboard, glove box or near the gearstick, wherever the right connection point is within your car.
Cassette Adapters – Older cars may not have any aux inputs. Radios designed solely for cassettes will require a special adapter in the shape of a tape. You can buy these in most accessory stores; they connect to a phone cable and transfer audio data through the tape heads.
Headsets and Earphones – If it is safe to do so, and the laws of your country permit, some wireless earphones have internet radio functionality. The headphones or earphones will most likely link to your phone via Bluetooth, so again, remember to turn on connectivity.
Controlling The Audio
While we promote listening to your internet radio station in your car, your safety is most important to us, and we suggest that you leverage hands-free listening options in order to maintain utmost safety while driving your car.
If you already own an Alexa, Amazon's flagship voice command software, the Echo Dot device is a great option for hands-free listening. The Echo Dot can be mounted to your dashboard and plays, pauses and adjusts the volume of your audio per your voice commands, and for your convenience, it pairs with your car's Bluetooth for simple connectivity and listening.
Another option is the Android Auto app, which mimics a phone's user-interface by transferring it to your dashboard screen. Once your phone is connected, you may safely navigate the larger dashboard interface instead of struggling with your phone display while driving, enabling you to concentrate on the road while listening to your favorite audio.
Spread The Word
Now that your listeners can connect and stream your audio in their cars, the next step is to educate them. We suggest making an easily accessible, quick and simple step-by-step guide available on your website for your listeners' reference. In addition, we suggest weekly pre-commute reminders to your listeners of this information so that you provide them with this advice at the most convenient time.
Streaming your internet radio station in your car has never been easier. The more mobily-available and discoverable your station, the more listeners will tune in regularly, allowing you to grow and expand your audience.