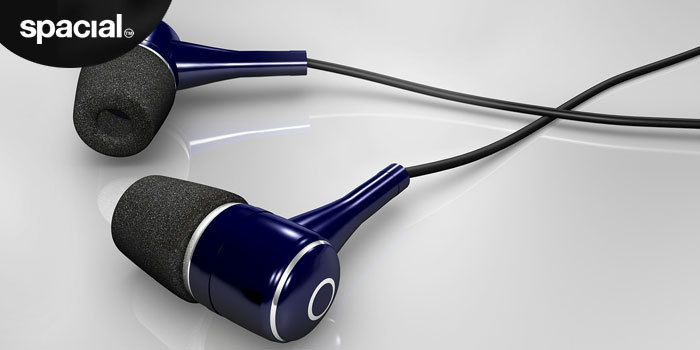 Have You Listed Your Radio Station With TuneIn?


Setting up your station is one thing – attracting listeners is another. Your radio station won't market itself, especially in the early stages. You may be wondering how to increase the exposure of your station, to draw in new listeners without spending vast amounts of time and money on marketing. 

Well, we've got a solution. Have you ever thought of listing your SAM Broadcaster Cloud radio station on TuneIn.com, or wondered how to do it? TuneIn is a radio directory with more than 100,000 live radio stations, making it easier for your SAM Broadcaster Cloud station to get discovered by listeners across the globe. 
Why TuneIn?
With over 60 million users around the world, TuneIn allows you to connect with local and international listeners. Their free app enables people to listen to your station at home and on the move, for 24/7 streaming. Basic listings are completely free, meaning it's a no-brainer for broadcasters wanting to boost the profile of their radio station.
How to Get Listed
It's refreshingly easy to get your station listed on TuneIn. To make it even easier, let's walk you through the steps you need to follow:
Firstly, you need to ensure that your SAM Broadcaster Cloud stream is in mp3 format. To do this, log in to the Spacial user zone. Go to Stations, and click Manage Station for the station you wish to list. Click Manage Relays to check that your steam is in an mp3 format. If not, simply click one of the available mp3 options to change the setting.
Next, head over to http://tunein.com/broadcasters, where you can search for your station to see if it's listed already. If not, select 'Add a New Station' to begin your application. Complete the short form with your details, including your Direct Listen Link as your Stream URL. To get your direct listen link, you need to log into your client userzone, select 'stations', click 'manage station' for the station that you want to use, select 'player widgets' and then click 'generate widget' for the default settings.  This will generate the player widgets and the direct player link.
To attract listeners, take the time to upload your logo (if you have one) and add a description that will grab readers' attention, whilst giving them a feel for your radio station. If you don't have a logo, you need to get one designed, check out why [//spacial.com/radio-software-community/hey-broadcasters-your-image-matters]. Have fun with this – remember, you want your station to stand out from the thousands of other broadcasters online!
Integrating with TuneIn Directly From SAM Broadcaster Cloud Interface Made Possible 
Once you've completed the registration process, sit back and wait for TuneIn.com to approve your application.The station needs to be streaming for TuneIn.com to verify. Once TuneIn approves your application, they will provide you with your partner id, partner key and TuneIn station ID . Log into your station and add these provided details to your  settings tab under station details page. Remember to enable TuneIn on the interface & to save. This will allow for your playlist information to be sent to TuneIn in real time.
Support
If you have any problems changing your stream to mp3 format or locating your direct listen link, please contact us at support.spacial.com and we'll be on hand to guide you though the process. Alternatively, if you have problems listing your station with TuneIn.com, you can contact their support team by emailing broadcaster-support@tunein.com
As always, our crazy professor is on hand to give you a full video tutorial of how to list your radio station.

Listing your station on a radio directory is a great way to ensure maximum exposure with minimum effort. A free service with listeners in a staggering 230 countries, getting listed on TuneIn is a must for any SAM Broadcaster Cloud broadcaster. So what are you waiting for? Start your application today!