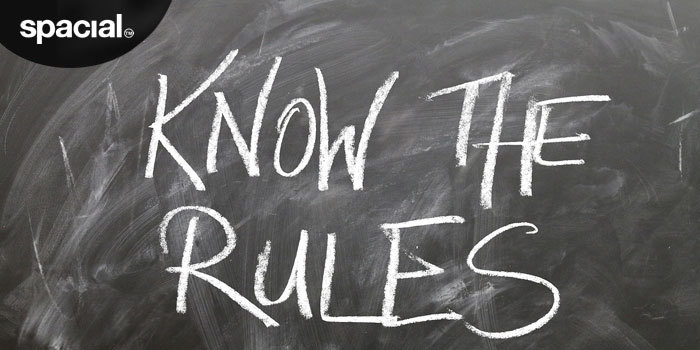 How To Stay On The Right Side Of Broadcasting Laws
We get it – you harbour dreams of being a radio DJ, and you want to pursue them, right here and now. Yet although internet radio software has broken the traditional door of the industry wide open, there's one thing to remember: no-one is exempt from paying due respects to copyright law whenever a track hits your airwaves.
We know that the last thing you want to burden yourself with is the danger of a hefty fine from a record label or major rights holder. Thusly, let's examine broadcasting legalities, and how you can meet them.
Talking the talk
First off, let's clear something up: radio licensing only applies to stations that play recorded music, jingles or voiceovers that've been created by someone else. And in any of these cases, a license must be obtained if they are not royalty-free. As long as you solely focus on talk radio – speaking and interviewing subjects without a single bout of music accompaniment – then none of this applies to you.
We would suggest, however, that you look into freely usable audio clips, songs and transitional material to spice up your broadcasting. Sites like Audio Jungle have thousands of tracks to download and implement, all of which are devoid of royalty obligations. Hand-picked songs and effects are there for the taking, so you might as well use them.
Paying tribute
Let's say, though, that you most certainly do want to air hundreds of songs a day. How is online radio streaming verified in this regard?
Well, there's a two-pronged responsibility. In addition to falling within copyright laws for the 'performance' of a track – i.e. using the song and its lyrics as they were written – you have to appease the artist's label, legalising the streaming of that performance. This equates to acknowledging the creator and rights holder of the audio you're playing.
Unfortunately, every country has different channels for doing so. And which certification you go for is relative to the size of your audience, as well as how you let listeners interact with the music.
One example – the UK
By taking one country on its own terms, we hope to clarify what might be needed from you, and what impacts the appropriate license fee.
UK broadcasting software, if it's streaming professional recordings, needs validation from the PPL (Phonographic Performance Limited). You can buy a starter, yearly license for £211+ VAT if you're classed as a 'small' radio station. This means you earn no less than £5,000 from your hobby, and have fewer than 270,000 listens (one listener per track) over 12 months.
The next step up is a Standard Radio Service rate, which is £400, carrying no limit on listens and the rights to stream in global territories. You'll have to submit quarterly reports on your streaming activity, including how far apart you've spaced plays from a certain artist – the PPL does not want you to blanket a station in an exclusive, biased library.
Bear in mind that every channel is required to have its own 'umbrella' license. If you're an internet DJ with several channels, the fees may accumulate. Costs can be reduced by limiting where you're able to broadcast – for instance, only choosing France, North America and Australia as you're building a head of steam.
We've only detailed a quick outline of what to expect, so Spacial highly recommends you do some shopping around for the right license provider, both for your locality and scope of online radio streaming. Get a free trial of our SAM Broadcaster software when you're all set to go…