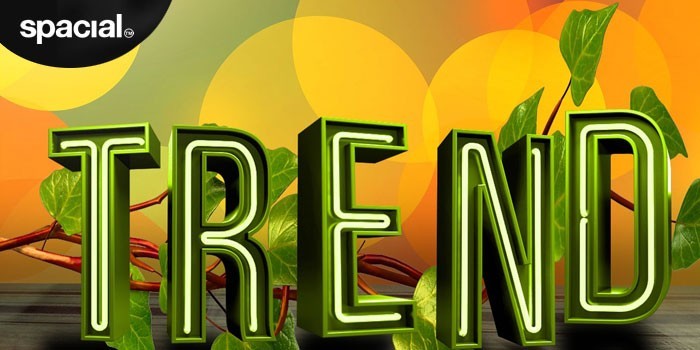 Radio Trends For 2017
At Spacial, we like to keep our ears to the ground, as well as to the airwaves. Radio automation software has barged its way into our listening habits, thoroughly democratising the content we want and how we respond to it. Along with podcasts, internet radio is evolving rapidly; so much so that it's tough to grab emerging trends on the fly.
But that's partly the reason why we're here – to educate your radio DJ smarts. And to point towards the dynamism that's seeping over grassroots audio programmes. These are the behaviours and directions we think 2017 is going to be all about:
Full digitisation
In essence, very little has shifted in the technological face of commercial radio. Stations still beam radio signals, hitting transmitters before they reach your home or workplace. Physical radios were outfitted with digital features more than a decade ago; now we're just waiting for the entire radio landscape to move online. It saves money and manpower, whilst preventing crackly signals from ruining a show.
An emphasis on storytelling
The very first broadcasts were family events. You'd gather your partner and children, listening quietly as a honey-voiced host guided a radio drama or the reading of a popular novel. In 2017, podcasts have brought this pleasure back to the core of what we like to hear, experimenting with long-form storytelling. We're predicting a sharper rise in true crime episodes, serialised fiction, and personal stories told with all the time in the world to spare.
Radio automation software
Forgive us for mentioning this again, but it's true that, on every level of radio management, automation is becoming the desired landing spot for resource allocation and controlled schedules. Internet radio software, of which our SAM Broadcaster Cloud is top of the pile, will be rolled out by the largest stations on the planet. It gives creative teams the freedom to pursue the making of a programme, as opposed to ensuring it plays effectively.
Inspired local stations
Because there are literally thousands of stations to find on the web, 'big radio' – as in, blanket channels like the BBC and NPR – doesn't hold the monopoly anymore. In keeping with our modern urges for individualism and tailored content, local radio will enjoy a continuing swell in popularity. These stations do very well by bringing on guests from a regional community, or those who have some link to their immediate listener base. Thusly, discussions have a close impact on the audience, and investigative reporting can explore things that are relevant to them.
Mobile sensibilities
Radio's not meant for static listening. Most of the time, we're out and about when we're digesting great music, or catching up on the thoughts of those we admire. Marketing and development efforts will reflect mobile-centricity, placing phone and tablet-led compatibility at the forefront of their investments. Tinkering with a radio interface, for example, is necessary to make it work just as well on a small screen as a laptop UI.
That's the end of our assessment, for now… Chances are that more trends will surface in the coming months, which (as always) we'll keep sniffing around for. Hopefully your status as a radio DJ will be empowered by what's ahead, letting you push the envelope at your own pace.
Still not sure if radio automation software is for you? Try SAM Broadcaster for one month, free of charge of course, and see what you're able to do. It might be surprising…