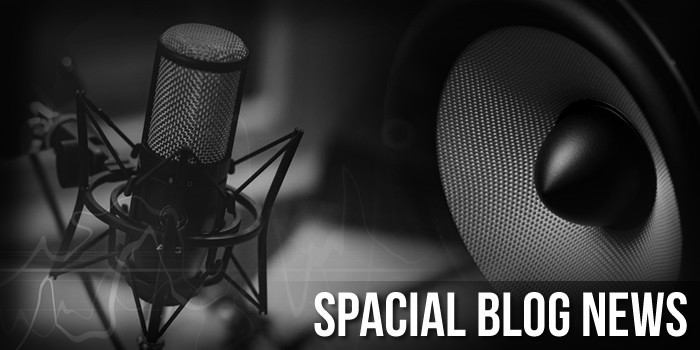 How To Start A Radio Station Alongside Full-Time Work
The artistic temperament of a wannabe radio DJ can fight through any obstacle. Anyone who's given two thoughts to a radio project has ultimately asked themselves whether they have enough time to pull it off. Their answer, if they're truly determined, will be a 'yes', no matter how many strings they have to pull.
However, a full-time job won't necessarily – and by that we mean most certainly – be inclined to let you squeeze a couple of extra hours in the day to make this happen. If you're raring to get on the airwaves, but not sure where you'll find the time to do it, let Spacial show you the way…
The next generation of broadcasters
With the rise of internet radio software, it's now feasible for regular music lovers to launch a station from scratch, bypassing the gatekeepers that traditionally told us what and who we should listen to.
 Cloud-based data and vast libraries of audio files have made compiling a professional-sounding programme possible for millions of people who wouldn't otherwise have been able to start or manage a consistent show.
If you've looked into services like ours to create an online radio station, you'll have found a wealth of options that give you full control of your programming, even when you're busy with other things.
Ambitions on autopilot
Our SAM Broadcaster Cloud software lets you compile and schedule weeks' worth of radio content, auto-playing shows at specific segments of the day. For time-conscious DJs, it keeps a smooth operation ticking, letting you go to work and return with feverish excitement to your computer, safe in the knowledge that your listeners have been getting exactly what you promised them.
Since SAM stores valuable statistics, such as which hours attracted the biggest audience, you'll come back to a full report of the station's activities. Thus, sitting at your desk job doesn't mean you're out of the loop; our radio automation software ties a neat bond between you and your listener base.
When is full-time work a problem?
Saying that, there's definitely a turning point that must be negotiated if the type of broadcasting you're interested in can't be left to its own devices. Pre-recorded interviews, playlists, and documentary shows are all well and good, perfectly suited to radio automation software. Live streaming, however, requires your full attention, and can only be regulated to weekend or late-night slots if your job takes precedence.
SAM Broadcaster Cloud lets you manage multiple live streams and DJ accounts if you're collecting a team to help with snowballing attention. This is the moment when you should consider going full-time on your radio project – we have the tools for a painless transition, but only you will have the clout and spare cash to weigh your station's chances as a viable revenue-maker. If you're attracting sponsorship, or crowd-funding listener donations, great: Spacial has all the resources to keep that momentum rolling.
So, good luck to all of you workaday wonders aiming high on digital streaming! To paraphrase James Earl Jones: if you build it, they will come. And when they come, you'll be amazed at how stealthily your full-time employment has switched tracks. Get started for just $5, and bring your dreams to life…