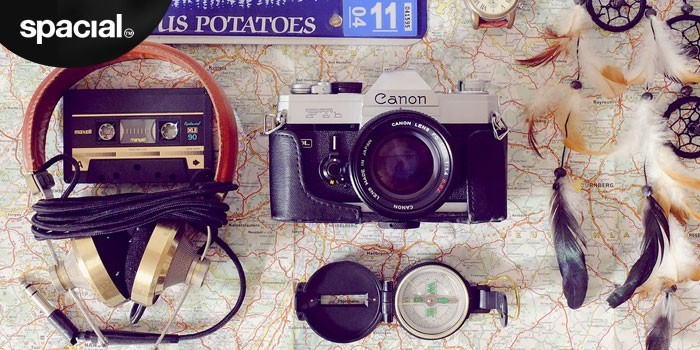 Growing Up Analog
Right after I was born, I discovered two brown boxes in the living room. Music came from them and I could hear people speaking. I wanted to look inside to see those mini-people, but my parents wouldn't let me. In the evenings, I was obsessed watching my dad working with reel-to-reel tape recorders. He'd record the entire top 40 radio show and then edit out the DJs talking so he had tapes of nonstop music to play. It was a lot of work, and it's how I learned to edit.
When I was 8 years old, I found out that the 17-year old neighbor had an illegal FM transmitter. He liked experimenting with it. So I asked him if I could come over to see it one day. He had a lot of electronics and a local map on the wall. There was a circle on the map showing how far the transmitter reached. This is where I broadcast my first radio shows.
Because this was pirate radio and my dad worked for the local police, he told me this was not a good idea. As a 12-year-old, I went to the local hospital to see if they had a radio station for the patients. And they did! Because they had more professional equipment, I could make the shows sound better and even produce jingles.
At the time, my dad helped me write letters to national broadcasting corporations telling them I was interested in radio and requesting a visit to their studio. We would go often, and I saw all the big names in radio from back then, live at work! They were always nice, never arrogant, and the studio atmosphere appealed to me. Lots of coffee, everyone seemed to smoke, and people were very dedicated to producing high-quality radio shows. The national pop station was the model for the low-budget studio I had created in my bedroom: mixer in the middle, turntable on the left and right, and 3 cassette decks in front of me with a clock in the middle.
After that, I went to work for several local radio stations, serving most of the Netherlands. Since there's no money in local radio here (all of it is government-regulated, with very low budgets and they can't play commercials) I opted for a career in IT instead, and kept radio as a hobby.
On vacations, I would try to contact a radio station in another country to see how they work there. That's how I got to look in on radio stations in Spain, Belgium, Canada and the US. I always enjoyed listening to the radio in other countries. It gives me inspiration for my own shows. Over the last 15 years, it became possible to do that without having to travel, thanks to Internet radio.
Now I see the world of computers and radio coming together. A radio studio today mainly consists of IT equipment and we don't need transmitters to broadcast anymore. I now run my own station from home, broadcasting worldwide on the Internet. A nice group of people help me by creating wonderful shows that we broadcast for our small niche. I'm still playing with ideas for expansion, but for now, I have a lot of fun sharing music and memories online with my listeners.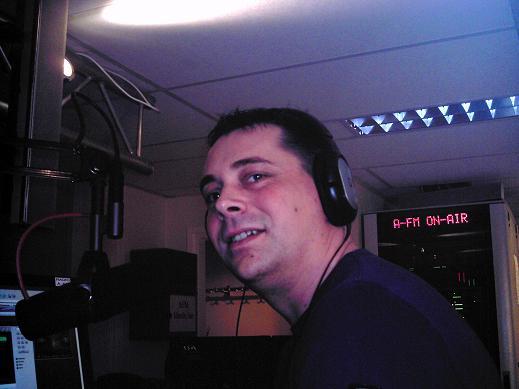 Listen to Mark's radio station on iJoyRadio.com