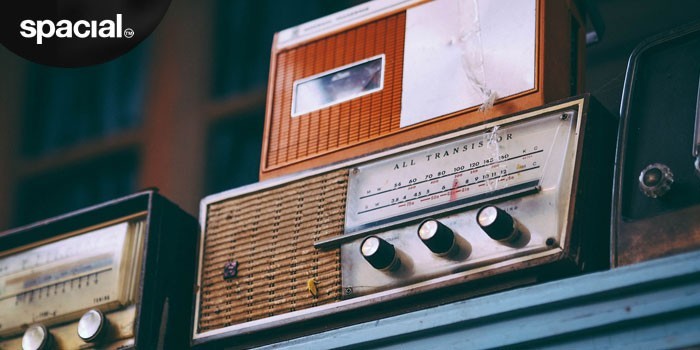 FM Goes IT
Inspired by personalities such as Howard Stern, I fantasized about being on the air for most of my life, but I was never really sure how to successfully pursue that dream given today's satellite/Internet radio landscape.
Eventually, I wound up living in Baltimore, where I built a career in information technology and web applications development. In 2010, after enthusing over audio and Internet radio applications being written by several fellow developers, I published a blog called Codebass, which is dedicated to all things audio application development. I hoped the Codebass project would stimulate collaboration. Each week would feature the audio project of a different community developer. As interest swelled, I broadened the criteria to include anyone who did design and development by day and played music by night, or any similar combination.
As I wrote my weekly features, I began collecting tunes they had written or performed and put up a resident player to make them available to the community. Before I knew it, I had a library of over 150 tunes. It wasn't just any library; it was an amazing array of talent! I'd been learning the ways of streaming along with fellow geeks and realized I had the makings of a radio show. So we officially went on air with Codebass Radio's "Modular Monday," every Monday for 4 hours.
Shortly after, thanks to much collaboration within the Codebass community, I became involved in developing a new Adobe AIR-based player called MediaSlurp, which gave me the push I needed to take Codebass Radio 24/7. I was pleasantly surprised by the amount of interest in broadcasting this seemed to generate among my fellow geeks. Thus, the concept of a "radio station built by developers for developers" was born. I took the role of producer and showed other people how to stream. Today, Codebass Radio has a team of 20+ phenomenal people, with all manner of talent ranging from broadcasting to professional quality voice work and audio production/engineering. Several team members provide critical technical resources. Without this exceptional team, Codebass Radio certainly could not be the entity it now is and promises to be. I never cease to be amazed at what the Codebass Radio team accomplishes. They are often several steps ahead of me!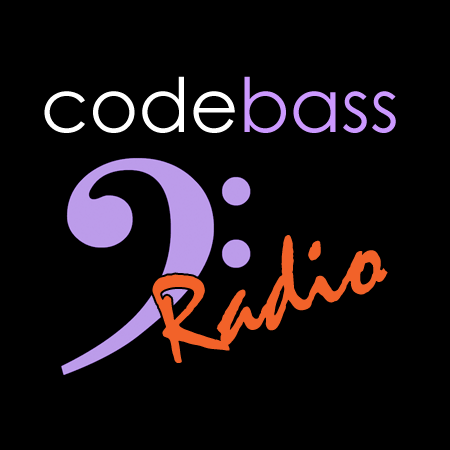 Today, Codebass Radio has 11 weekly shows and, with permission, relays many other shows and podcasts that are popular in the developer community. The fan base has gone beyond developers and designers and expanded to geeks of all descriptions. Consisting mostly of music, the weekly shows represent a terrific variety of genres and knowledge, while the 24/7 queue consists mostly of rock. There is also a handful of geek talk with Codebass Radio being the home of Runtime Expectations, coming to you live on Monday nights from a bar in North Carolina.
Codebass Radio regularly appears at community conferences to offer support and bring valuable content to community members who otherwise could not be in attendance. We've also had a live broadcast from a very cool charity Code Jam and hope to be involved in amazing events like this in the future.
In fact, so much great content has been generated that it became necessary to separate Codebass Radio from the overall Codebass project. Our motto is "where geek and music combine," and we only intend to get bigger and better.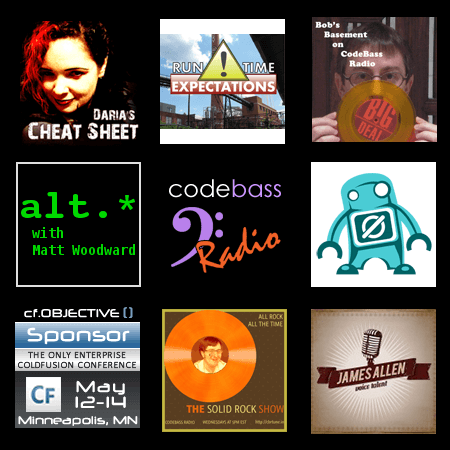 Check out Vicky and the whole Codebass Radio crew at codebassradio.net and tune in at cbrtune.in. You can also follow us on Twitter and Facebook.