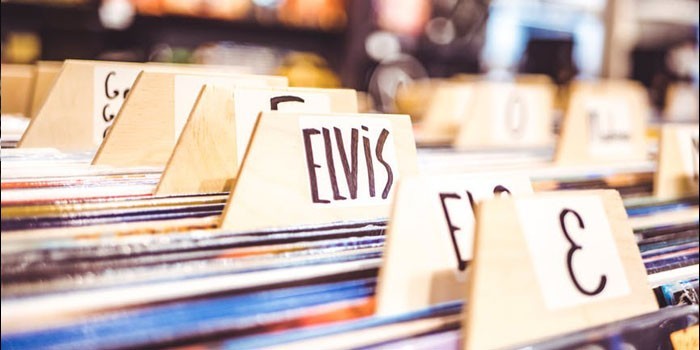 Finding New Music for Your Online Radio Station
In the ever-expanding realm of online radio stations, it is more important than ever to keep your station jam-packed with fresh tunes. Having new music helps to keep your audience interested and may draw new listeners to your station. Join us on a journey of exploring some of the top destinations for discovering exciting new music for your online radio station. From oldies and classics to the latest jams fresh from the booth, here are some sites (both free and paid) for finding new music and expanding your station playlist horizons.
*Disclaimer: The information contained in this article is intended to provide readers with general information about discovering new music and should not be construed as legal advice or an endorsement of any of the music services listed here as Spacial™ has no affiliations or connections to any of these services.  If you use music services like the ones listed here, or similar services, to discover music for play on your own station(s) you should consult the relevant authorities and licensing bodies in your jurisdiction as well as an attorney knowledgeable on the issues related to these types of activities.  Your attorney should advise you on matters related to licensing and royalties, as well of other relevant issues you should consider.
Free-to-Use Music Sources
Referring to these services as "free-to-use" only means that the services themselves do not require a payment by you to browse.  Please note, however, that any music that you learn about on these services may have usage costs if you decide to play them on your station(s), including with respect to licensing and royalties.  Please check with your attorney for further details.
Jamendo Music
Jamendo sets out to connect musicians and music lovers, bringing together a global community that values independent music. It is a popular music service that allows users to stream or download music for free. There are various ways of discovering new tunes on Jamendo – you can filter your searches to include only the latest music or trending songs, or filter by genre. You can also browse for music via playlists, or you can explore music via their explore page. Music lovers on the go can discover new music via Jamendo's mobile application, available for iOS, Android, and Windows.
SoundCloud
SoundCloud is one of the world's most popular online music platforms. It gives both up-and-coming creators and established artists a platform to showcase their work. Users can find music by searching for specific artists, or by exploring SoundCloud's Charts. When researching artists and songs, users will also find suggestions on the right-hand side of the page for related songs and playlists based on that artist or track.
Some songs or mixes are available for users to download free of charge; however, users must be logged in to their user accounts to do so. Creating an account is free and straightforward. An account allows you to follow your favorite artists, create playlists, upload your own content as a creator, and participate in community discussions with other users. SoundCloud has a mobile application available on iOS and Android devices for music enthusiasts on-the-go.
NoiseTrade
If you are looking to download whole albums rather than single songs, you may want to consider NoiseTrade. NoiseTrade lets you download entire albums with a simple click – and it's free. Though this is not a streaming service, NoiseTrade allows you to preview tracks before you download the albums. If you like the downloaded material, you can tip the artists or share the music giving the artist extra exposure. You can find new albums by exploring by genre, top downloads, or the 'new and notable' and 'trending' sections available on the homepage.
iPluggers
iPluggers is a trendy digital plugging service that can supply your station with the latest music in genres that you specify. Upon creating an account and setting up your preferences, iPluggers will email you with an update on the newest releases within the genres that you choose. From there, you can log in and listen to the latest releases free of charge, then decide which you would like to download. You can browse the iPluggers archive based on genres and sub-genres.
Paid Music Sources
Paid music refers to music that needs to be bought before it can be downloaded or streamed. While free music downloads may be a great way to populate your station playlists in a cost-effective manner, more famous artists will likely be found on paid-for music sources. Please further note that broadcasting paid-for music on your station usually requires users to pay royalty fees which differ from country to country.  Check with your attorney for additional details.
Bandcamp
Bandcamp is a music platform where up-and-coming artists can upload their work and be heard. Unlike free-to-use music sites, creators can make a bit of cash on Bandcamp. Though not all downloads have to be purchased, artists can enter a minimum price for their songs. If there is no minimum price, users can simply enter '0' in the payment box and receive the song for free.
Bandcamp's Homepage is a great place to explore the music offerings available on the site. The homepage features useful sections that include a 'new and notable' section, a 'discover' section, as well as a 'fan spotlight' section. You can download single tracks in addition to full albums, and a user account is not necessary to download music.
iTunes
Apple's digital music library has millions of songs available to purchase and download. With a content library as expansive as iTunes, you will undoubtedly discover brand new tracks that your listeners will love. You can find all the latest tracks, as well as the golden oldies that people still love.
Beatport
As one of the world's largest electronic music stores, Beatport, is home to a wide collection of electronic mixes and full DJ sets that are available for purchase and download. Beatport is a helpful tool for DJs everywhere and could serve as a key resource to help fill your playlists. Many of the mixes and sets are exclusive to Beatport. It is super simple to find great tracks on the site, with the help of top 10's, DJ charts, and new releases, and more on the homepage.
Google Play Music
Google Play Music offers a wide array of music that spans the latest and greatest, along with the classics, and everything in between. There are millions of songs available to purchase for download (or stream), as well as some free music. Google Play Music also enables up-and-coming artists to add their content to the platform, so it makes for a great mix of music from both established artists as well as new artists that are ready to be discovered. You can search for music by filtering for artist, new releases, top charts, song titles, and more.
Discovering Similar Artists
Music-Map
While Music-Map is not a service for downloads or streaming, it is a fantastic destination for finding new music that is similar to artists you already broadcast or listen to. This is an excellent tool if you have a genre-specific station or genre-specific shows on your internet radio station. Simply type in the name of an artist or band into the search box, and you will be met with a map of artists that have a similar sound. Music-Map is a wonderful tool to discover new artists and music, which you can then download later.
Whether it's the latest track or a background jingle, music gives life to your online radio station. Finding new music to add to your station playlists is a fantastic way of keeping your audience entertained and engaged. We hope these services help you expand your playlist horizons! If you have not yet tried our top-class internet radio automation software, sign up for a free trial of SAM Broadcaster Cloud today.