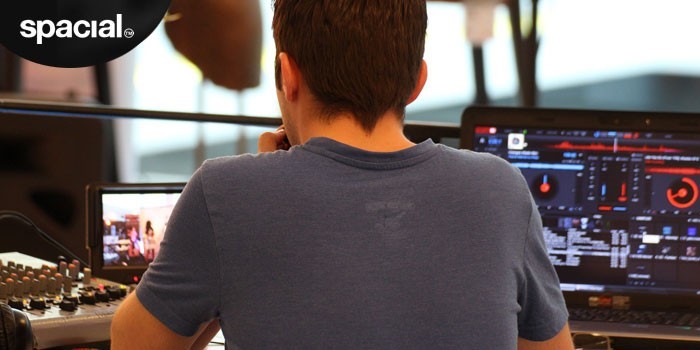 How To Be A DJ: 5 Steps To Getting Started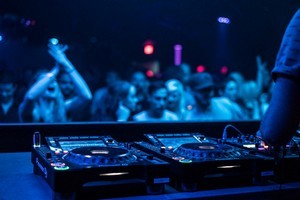 Ever wondered how to be a DJ? DJing is a welcome skill – a trait that people from all walks of life appreciate and admire. It's easy to see why, of course. Record mixing is the formative talent for a club, party or personal gathering to take off like it's meant to.
Yet many of us don't get past that initial fascination. Learning how to be a DJ, in many respects, seems like a faraway feat. It doesn't have to be, though. With some creative foresight, it's possible to throw yourself 'in the mix'. And that's exactly what we're going to give you, right here, as all the essential questions are answered…
Step 1 – Assess the type of DJ you want to be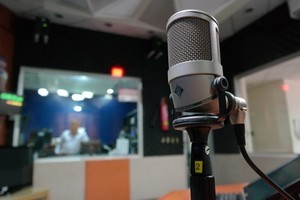 Before you buy any equipment, consider what sorts of DJs there are, and which mould you might fit into. Mixing artists need their own provisions relative to the crowd, sound and performance format they're best suited to.
A vinyl-lover, for instance, will have to fork out for physical records and own a turn table to sync them. Internet radio DJs, however, can do the lion's share of their activity with a console and processing unit. A portable setup is essential if you want to take your skills on the road, but this will probably be confirmed or denied as the real shape of your hobby evolves.
For starters, clarify whether you're in need of old-school, manual DJ tools with a 'live' aspect, or an intelligent software programme that'll make your tracks sound great for broadcast.
Step 2 – Ready your equipment and music library
After Stage 1, you'll have a blueprint for what to buy. Desk-bound DJing, such as that for a podcast or radio show, will mainly rely on a digital interface that pulls in songs from your computer library. For a professional, studio-quality arrangement, make sure you invest in a controller – this is the machine that'll dictate volume, looping, pitch changes and EQ (Equaliser) effects. If you're moving towards a performative aspect for a crowd, then shop around for lights and speakers too.
Now might also be a pertinent time to work on your musical style. Most of us know what tunes we like, yet the reality of DJing for an audience – big or small – means that any genre (funk, house, rock etc.) needs room to breathe.
By this, we're referring to how songs relate to one another in sequence. A typical nightclub set, for example, often contains manic, fast-paced peaks sandwiched between slower moments where the energy builds once more. Try building a sequence to test how it 'feels'. When we ask how to be a DJ, one answer could be "Sticking to a musical style, and knowing where tracks share a common mood."
Step 3 – Test out some basic techniques
With the equipment ready to go, you should move onto learning what DJing can really be – the methods, tricks and acquired wisdom that make it a thrill to explore.
There's beat-matching, for instance: the art of syncing two tracks together for a seamless transition. This is a sore spot amongst some DJs who believe that manual switches – whereby you align the BPM (Beats Per Minute) yourself – are a worthwhile marker of talent. Don't be pressured into beat-matching for the sake of it, though. It'll leave room for more spontaneity, but it's not essential.
However, you may want to learn these skills as early as you can, refining your ear's rhythmic acuity. Other skills include manipulation of EQ grades: they can have up to four specifications, each of which accentuate the treble/bass/mid-range of your audio. In essence, you use EQ to pick up or suppress high or low frequencies, changing the sounds you're facilitating.
There's a deep bag of tricks to become familiar with, such as scratching, echo and stutter effects. Record some sets and play them back to yourself, gauging what works at a given moment.
Step 4 – Start promoting yourself
The best way to get feedback is to bring your DJ hobby out of the bedroom and see what an audience makes of it. Sites like Mixcloud and YouTube are invaluable for up-and-comers who want to stir excitement around what they're doing. Create a social page, and link off to your DJ channel for a smooth, sensible link to any tracks you've polished up.
By recording and publishing mixes, you'll soon get an idea of how well they're hitting the mark with a listenership. Radio DJs can track live feedback through some of the more advanced software available, like the sort Spacial provide, whereas the comments/hit stats on a SoundCloud mix may cast light on the impact you're having. Other social tools (Twitter, Facebook, Instagram; even a personalised Tumblr account) can all aid your bid to gain recognition as a record spinner. If people like it, they'll share it.
Step 5 – Keep improving
A true mix-master doesn't slump at the limits of something they could do better. As the gigs, streams or broadcasts pile up, squirrel yourself away on occasion to practice new sounds and pairing opportunities, developing your own unique style in the process.
The context of a set – decided by the venue, theme, time of day, or crowd demographic – invariably throws up new challenges. As the months and years chug by, your impulses for creative mixing will develop: many DJs have two or three records in reserve (90, say, for an hour and a half set, in which only 30 of those will actually be played). If the mood is changing, you'll learn how to flit between tracks, keeping a spontaneous edge to your craft.
And with that, the final gear is turned – just like those precious decks – for how to be a DJ. Buy our SAM Software and start DJing!