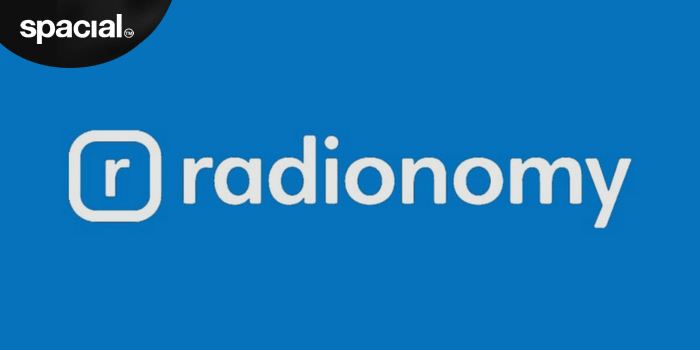 Alternative to Radionomy, SAM Broadcaster Cloud
As you may have read, online streaming provider Radionomy shuttered as of January 1, 2020, after merging with ShoutCast. There is one important difference for content producers migrating from Radionomy to Shoutcast: Shoutcast does not handle accounting and payment of music royalties.

If you are seeking an alternative to Radionomy that will cater to your broadcasting needs, consider SAM Broadcaster Cloud. Although Spacial does not provide licensing, and royalty payments are not included in your subscription, we provide the data that you need to streamline the generation of royalty reports for your stations. In addition, SAM Broadcaster Cloud comes with a host of diverse benefits, including:
The ability to automate your scheduling, keeping your station running 24/7 even when you are not around to operate it
The ability to broadcast live to your audience
The ability to stream in multiple formats with external relays (SHOUTcast v1 & v2, Icecast v2, etc.)
Voice Tracking, which enables you to record 10-minute soundbytes directly to your station
A mobile application for Android and iPhone, which give you the ability to manage your SAM Broadcaster Cloud stations and even broadcast live while on the go
The ability to customize your Hosted Player Page
Detailed statistics & analytics, with a pop-out stats screen
Seamless Facebook and Twitter Integrations
DJ management and show scheduling, where DJs can be assigned showtimes
A request and dedication feature which allows listeners to dedicate requests
SAM Broadcaster Cloud Enterprise, a premium cloud-based radio automation solution that enables professional radio broadcasters and web-only audio publishers to easily create and monetize their radio stations from a single audio stream and beyond
Please Note: **Spacial does not provide licensing, and royalty payments are not included in your subscription. We do, however, provide the data you need to generate royalty reports for your stations.
Exclusive Deal
The best way to discover something new is to give it a try, which is why we'd like to offer you a 50% discount code for SAM Cloud, applicable for the first month of signing up for any one of the SAM Cloud monthly subscriptions. To redeem this offer, visit https://spacial.com/pricing/, select the monthly subscription of your choice, and enter the code SAMCLOUD50 at checkout.
Alternatively, you can sign up for our 7 Day FREE Trial by clicking here. Switch over to SAM Broadcaster Cloud today!