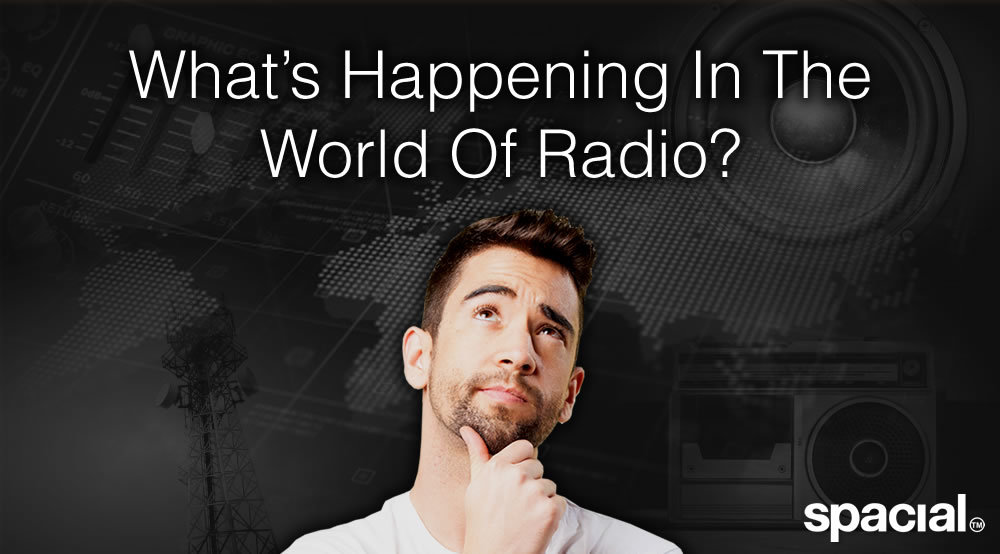 What's Happening in the World of Radio – October 2018
The end of October means that it's time for another installment of What's Happening in the World of Radio. The past month came with some exciting news in the online radio, music, and tech industries. In this installment, we take a quick look at the Music Modernization Act, the up and coming iHeartRadio Podcast Awards Show, SoundCloud's Monetization Program, and Deezer's expansion into the Middle East and North Africa. Keep reading for a quick overview of these exciting industry developments.
Music Modernization Act Signed Into Law
The Music Modernization Act has been signed into law by US Congress this month. With near-universal support, this development has been widely celebrated by everyone from musicians and streaming services to music consumers. Simply put, the new law will do three main things. First, it will change the way streaming services pay royalty fees with the creation of a new entity resembling SoundExchange. Second, it will change how the law deals with songs recorded before 1972, that is, it will create a royalty system for artists whose works were recorded prior to the nation-wide adoption of the 1972 copyright law. Third, the Music Modernization Act will aide music producers in collecting more royalties. To read more about the Music Modernization Act, click here.
iHeartMedia Will Host A Brand New Podcast Awards Show
On January 18th, 2019, iHeartMedia will host a new live event to recognize listeners' favorite podcasts. The iHeartRadio Podcast Awards include 22 awards in total, 17 of which are voted for by the listeners. Listener voting is already open and you can vote for your favorite podcast here. The remaining five awards will be chosen by a panel of judges. Podcast nominees for these five awards include Atlanta Monster, Dirty John, Hardcore History, Radiolab, Joe Rogan, Serial, Slow Burn, Stuff You Should Know, The Daily, and The Habitat. The event's co-hosts will include podcast personalities like Holly Frey of Stuff You Missed in History Class, and country radio presenter, Bobby Bones. To find out more about the iHeartRadio Awards Show, click here.
SoundCloud Monetization Program Open to Pro and Pro Unlimited Subscribers
SoundCloud's monetization program is officially open to the platform's Pro and Pro Unlimited Subscribers. The program is limited to original music content only with access set to expand in the future. SoundCloud will send out preliminary monetization program invitations to Pro and Pro Unlimited subscribers who have had 5,000+ plays in the past month and who have operated in a SoundCloud monetized market (Australia, Canada, France, Germany, Ireland, New Zealand, The Netherlands, the Uk, and the USA). Eligible subscribers can partake in this program at no additional cost. To learn more, click here.
Deezer Launches in the Middle East and North Africa
Deezer is now available to listeners in the Middle East and North Africa following an exclusive deal with the Rotana Group. The streaming platform is offering new users in these markets a free six-month subscription to its Premium tier. The service has been tailored to suit these new markets, including language preferences set to Arabic, and curated playlists like PopTop Arab and Shaabi Essentials. Deezer will be opening a regional headquarters in Dubai to aid the service's growth in these new markets. To read more, click here.
That is all for October's edition of What's Happening in the World of Radio. November is bound to bring with it a plethora of new and exciting developments, so stay tuned for next month's installment for more industry-related news.

Have you been thinking of dabbling in the online radio game? Why not start out with the ultimate online radio automation software? Go ahead and try our free SAM Broadcaster Cloud trial today.