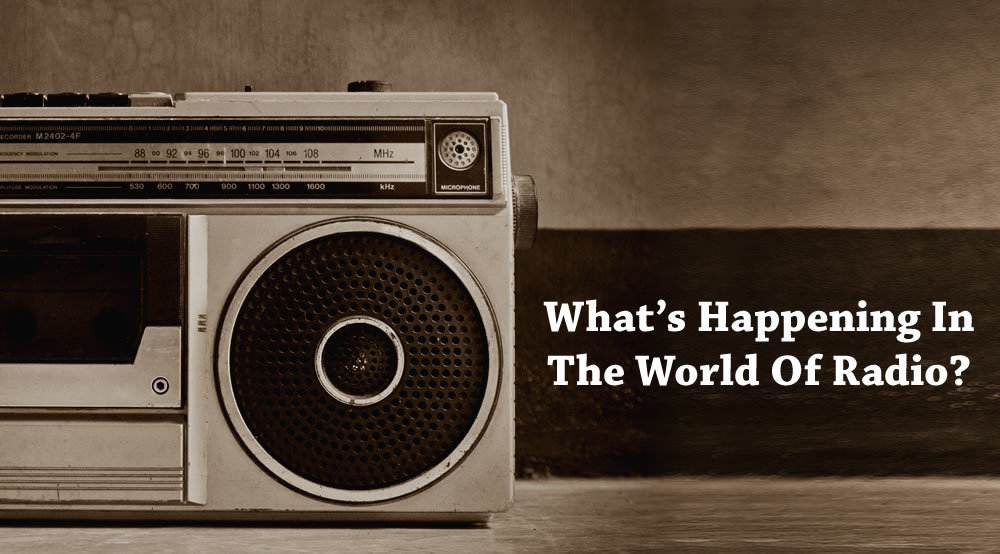 What's Happening in the World of Radio – December 2018
The last month of 2018 has rolled around, and it is jam-packed with exciting news from the online radio, podcast, and tech industries. As you prepare to end the year, stay tuned to catch up on what's happening in the world of radio this December 2018.
Audioburst to Bring AI Audio Processing to New In-Car Project
Audioburst is working with LGE on an in-vehicle infotainment system that is set to be unveiled in January 2019 at CES. Audioburst will contribute significantly to the deal with their Deep Analysis API, that works to collect and categorize additional metadata. This creation of real-time metadata will aid in the interpretation of voice commands. Together, LGE and Audioburst are working to redefine in-vehicle infotainment. Read more here.
Apple's Favorite Podcasts for 2018
Apple has recently released the list of their most-downloaded podcasts during 2018. Apple owns around 60% of podcast consumption, and 2018 marks the first year where they provided consumption metrics to producers.  These are the 25 most-downloaded podcasts on Apple:
Click here for more information on Apple's Best of 2018.
YouTube Charts Now Available to Listeners as Playlists on the Music App
The latest update to the YouTube Music App will make YouTube Charts available as playlists. The update will be rolled out in all of the available markets in which YouTube Music operates. Top 100 Charts will have both global and local versions on the app. The Top 20 Trending playlists will also be country-specific and will be updated several times a day. You can get more information here.
Spotify wraps up 2018
Spotify is wrapping up 2018 by sharing statistics. The streaming service has shared its top performers of 2018, which sees Drake topping the list for another year. Other top performers include Post Malone, XXXTentacion, J Balvin, and Ed Sheeran. Spotify has also kicked off its Wrapped promotional campaign with this year's theme being "Overshared". The campaign consists of advertisements that share unusual or funny data points from its listeners. Users had the chance to submit their own year-end stats for inclusion, resulting in 350 ads that focus on quirky listener behaviours. Click here to read more.
That's it for December's look at what's happening in the world of radio. We wish you a very happy New Year and hope you stay tuned for a brand new year filled with exciting news and industry developments. If you want to enter the New Year with your very own online radio station, sign up for our free trial of SAM Broadcaster Cloud today!