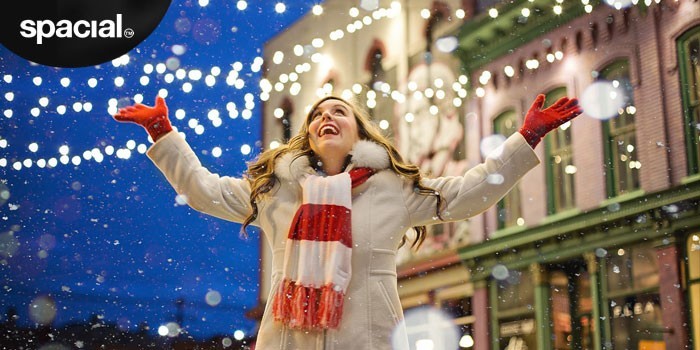 The Role of Internet Radio Stations During the Festive Season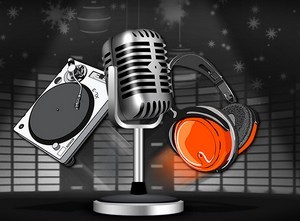 As Christmas fast approaches, there's one subject on everyone's lips. With people driving home for Christmas, getting creative in the kitchen and taking some time out from work, December is a fantastic opportunity for your internet radio station to reach new listeners, and reconnect with old ones.
But aside from the barrage of festive tunes, how can your radio station stay relevant and original this December? We've got some tips on the role that your internet radio station can play over the next few weeks.
Rocking around the Christmas tree
Christmas is a time to throw caution to the wind and embrace those cheesy classics that we all secretly love. Whether you sprinkle a few favourites into your playlist or you take it to the extreme by dedicating your radio station to festive hits, decide what approach you're going to take and stick to it.
Think carefully about what your listeners might want, to ensure they switch on (and not off!) during December. Remember, with SAM Broadcaster Cloud you can create Playblocks with rules that determine the frequency with which festive tracks are played.

Blue Christmas
Christmas may be a time to eat, drink and be merry, but after a few long days with the family, boredom can soon kick in. Combat Boxing Day blues by providing entertainment for your listeners, particularly those who may be working or spending it alone.
Encouraging listeners to call in, engaging with fans on social media, and giving away festive treats to loyal listeners can all help to boost the profile of your station this Christmas.
Good King Wenceslas
However, entertainment isn't the only role of radio stations during Christmas – it's also a time to look out for your listeners and promote their wellbeing. Encourage your audience to drive safely, drink responsibly and remember those less fortunate to make a positive impact with your station.
If you're a local radio station, do your bit to promote community charities such as those helping the homeless, to ensure that those who don't have someone to share Christmas with this year get the support they need.
Jingle bells, jingle bells
On a lighter note, there are plenty of fun ways to bring the community together in December. Perhaps you could broadcast the annual Christmas carols, promote local events, or even raise some funds by hosting a festive campaign for a company. By spreading the word about local news, events and offers, you can become the go-to station for listeners in your area.
Get in the spirit of Christmas and turn listeners into loyal fans this December, by seizing the opportunity to do good, make people happy, and connect local listeners. And by using your radio automation software to schedule your broadcasts, you can put your feet up a little and enjoy a very merry Christmas too!