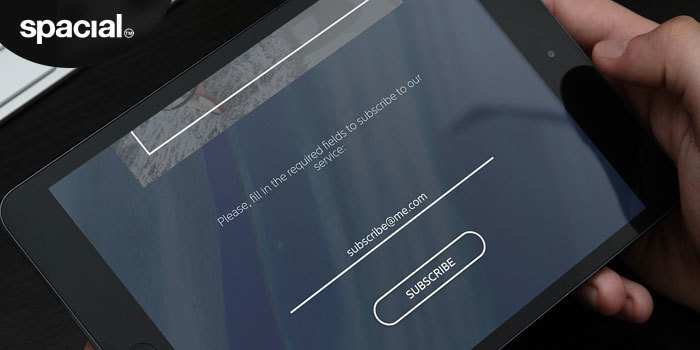 SAM Broadcaster 2013 licensing model explained
We would like to thank all our customers who have already pre-ordered SAM Broadcaster 2013. It is great to know so many of our clients are excited about the next release. There are however many customers with some questions about how the new licensing model will work and also what features to expect in SAM Broadcaster 2013.
In today's blog post we will focus on the new licensing model and soon to follow we will have another blog post with some sneak peak information on what to expect in SAM Broadcaster 2013.
Should I wait to buy SAM Broadcaster v4 since SAM Broadcaster 2013 is around the corner?
Please note that if you purchased SAM Broadcaster v4.x after 1 September 2012 you will automatically be upgraded to SAM Broadcaster 2013 and also get a free SAM VIBE integration account for 12 months. So there is no reason to delay your purchase as you automatically get all the extra services at no extra cost!
SAM Broadcaster 2013 pre-order information
We extended the current special pre-order pricing until 15 November 2012. We highly recommend you take advantage of it. Remember the pre-order includes both software updates for 12 months (starting 1 Jan 2013) as well as a SAM VIBE integration subscription. To purchase the pre-order, log into the http://spacial.fruitfuldemo.com user zone and use the purchase links located there. This is only for existing SAM Broadcaster customers that purchased SAM Broadcaster before 1 September 2012.
New subscription model: The basics
You will be able to purchase SAM Broadcaster 2013 at the normal retail price ($199 for PLUS, $299 for PRO and $699 for STUDIO).
This purchase will include 12 months of software updates, 30 days phone support and 3 remote support sessions.
During the checkout process the customer can optionally sign up for the yearly SAM VIBE integration subscription at $59 for the first year.
The SAM VIBE subscription gives you access to:
All minor and major software updates during the subscription term.
Included with the subscription is a 1GB SAM VIBE Standard account. (You can optionally upgrade this account to 100GB with multiple stations and more listener capacity at any later time)
Ability to 1-way sync your media library metadata from SAM Broadcaster to the SAM VIBE cloud. This will enable the following cut and paste web widgets:

Now playing widget
Now playing + recently played widget
Browse library widget
Ability for visitors to browse library and make automated requests (Without the need for complicated firewall and router setups!)
Player widget

And many other exciting features – some of which will be announced in our next blog post.
Fine print
Initial software purchase includes 12 months of software updates. After that you need to sign up for the yearly software updates subscription in order to receive further updates.
If you choose not sign up or renew your software updates subscription, then SAM Broadcaster will continue to work… but you will not be able to upgrade the software or have access to bug fixes.
If you decide at a later date you wish to sign up for a new subscription to get new updates then the price for the updates subscription would be 50% more than the normal renewal price.
Please note the SAM VIBE integration subscription also includes software updates. So if you choose this optional add-on subscription, renewing it will also renew your software updates for the next term.
Why the new subscription licensing model makes sense:
1. The subscription model allows us to release new features immediately!
Part of the reason why we are still on v4.x major branch is because traditionally we wanted to
add a super-duper major feature before we ask for an upgrade fee.
However, this was actually a very bad thing as it often meant we would "bench" some feature requests for a major update – which ultimately meant a lot of those just never got implemented! With the subscription model we can immediately implement any feature – whether it's major or minor – as there is no reason to delay it. In fact, the quicker we can release the better.
2. Subscriptions are standard
We buy a lot of software to aid in our development process. So far this year every bit of software or service we bought was on subscription basis. The model generally is a win-win for a long term mutually beneficial relationship.
3. Pyramid scheme / Ponzi scheme
The old system really meant that new users were subsidizing development for existing users. The yearly subscription model is fairer as all active users contribute to the features and improvements of the product. Considering the great response we received from our clients so far in regard to pre-orders it is clear that people understand the positives and are excited about the future of SAM Broadcaster and SAM VIBE.
4. SAM Broadcaster 2013 is not just about bug fixes!
It's about new features (yes, sometimes long overdue) … but also bundled services. SAM VIBE integration will become more and more interesting to existing SAM Broadcaster users. Unfortunately we can not disclose the full roadmap yet, but watch this space! You get all these services for less than $10 a month ($5 on pre-order!)
We are trying to really offer a lot of extra value with the subscription…
5. DJ seats
Lets answer a few quick questions:
Q: Will you offer DJ seat licenses with SAM Broadcaster 2013?
A: Yes. Although it will operate differently than today. (See below)
Q: So how will DJ seats work?
A: We will try to address some of the pain points experienced with DJ seats today.
Station owners will be able to assign and revoke DJ seats in real-time.
DJ seats will be tied to the master station and will only be able to broadcast to master station.
Pricing is not yet finalized – but will be a lot less expensive than buying a full SAM Broadcaster license.
Q: Can I also upgrade my SAM Broadcaster v4 DJ seat licenses to 2013?
A: No. Just like you could not upgrade DJ seat licenses from SAM Broadcaster v3 to v4.
Q: Is there any special pre-order deals for DJ seat owners?
A: Yes. You can turn any DJ seat into a FULL license key using our amazingly great pre-order special. Contact support for more details. (Act fast! Offer ends on 15 November 2012!)
6. This is just too expensive for me!? What can be done?
We realize that for many broadcasting is a hobby and there is little revenue generated to fund it. As a broadcaster you have a few options to consider:
Stick with v4 until you can justify upgrading. (DJ seats will also continue to work)
Buy pre-order today! You can at least be sure you will receive updates and services till end of 2013. Then you can make the call if you wish to renew your subscription or not… (We extended the special offer and you can get the pre-order at $69 until 15 November 2012.)
Sign up at CheapestStream.com and get SAM Broadcaster LITE for free. No subscription required – your stream hosting is your subscription.
Switch to SAM VIBE. Depending on the storage size you need, SAM VIBE could be a more cost effective way to broadcast.
Once again we appreciate the overwhelming positive response we got with our pre-order offer. In the next blog post we will delve into some of the early specifics of what you can expect with the SAM VIBE integration of SAM Broadcaster 2013.
Louis
CTO and Co-founder
Spacial.com