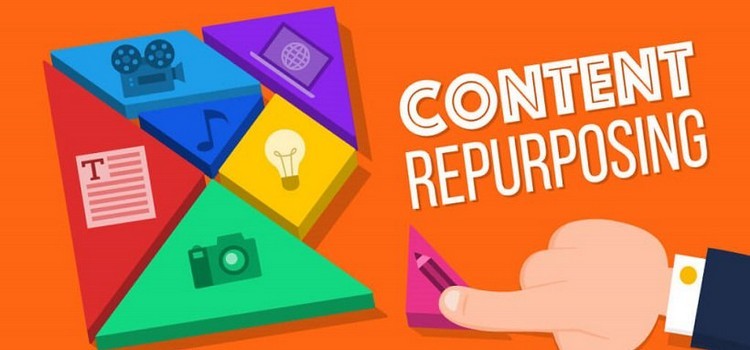 Repurposing Content from Your Radio Station
When you plan your on-air topics, try to think beyond just radio.  Today, broadcast content can be repurposed across a number of distribution channels to help you increase your reach and grow your audience.   

Important to Note: Be sure to remove or avoid repurposing content that contains copyrighted material and/or music.   
Benefits of Repurposing Content  
Further Expand Your Reach – Repurposing your content can help you expand your reach. Listening trends have changed, with radio audiences listening on different devices at various times. Repurposing your content enables you to share your broadcast content on multiple platforms such as social media, podcasting platforms, websites and more, enabling your audience to access your favorite programming at a time and place convenient for them.

Leverage the power of Popular Topics on Other Distribution Channels – If a certain topic engages your audience on-air, chances are, it 'll engage similar audiences across other distribution channels, such as social media and podcast platforms. Draft off topics that do well on-air to create additional content for other platforms.
Maintain Consistency for Your Brand – Repurposing your content means that you can share consistent content across your distribution channels beyond just your radio station, such as your social media pages, website, newsletters, and/or podcasts. This enables you to message and maintain a consistent voice across all your channels and among all your audiences.

Saves Time – Repurposing content saves time and resources since it's already created and ready to go, providing you with more time to focus on station operations and/or the rest of your audio strategy.
How to Repurpose Your Content  
Below you'll find a few tips and trips for how to repurpose your content across multiple distribution channels.
Create Podcasts – one of today's most popular ways of repurposing broadcast content is to turn it into podcasts.  Turning popular on-air content into short, entertaining, easy-to-consume podcast content enables you to share it for listening at the time and place of your audiences choosing.  You can publish the content as is, or edit it to include only the best and most engaging segments (and remove copywritten elements) for easy consumption. The best part?  Podcast platforms, such as Triton's Omny Studio platform make going from broadcast to podcasting easy, with just a few clicks of a button.  
Turn Your Content into a Newsletter – If you have a database of your listeners' email addresses, you can repurpose your on-air content by sending a newsletter to your listeners with a recap of interesting segments and topics discussed during the live segments. This helps you reach listeners who otherwise might not have been able to listen to the show, and is an effective way of promoting your station and brand to your listeners.   
Create Blog Post Series – Blog posts are a clever way of attracting visitors to your website, gaining visibility for your brand, and improving SEO for your website. Blogging also helps your radio station position itself as the leading station for specific niches. Topics that attract a lot of engagement and listenership will do very well as blog articles.
Turn Your Content into Video – nowadays, several radio stations record videos of in-studio experience during popular live radio segments. The in-studio videos are a popular choice for listeners as they provide a real-time in-studio experience, which is engaging for your listeners. The recorded video can then be shared on social media platforms such as YouTube, Facebook, and Twitter.  

Alternatively, you can convert your audio files into video through platforms or apps such as Headliner. This free web-based app allows you to upload audio to create audiograms which are technically videos, but they present a graphic with an animated audio wave as an overlay. Omny Studio solution is integrated with Headline, making it easier to create your audiograms. 
Generate and Share a Transcript of Each Show – If you have a transcribe tool such as the Omny Studio podcasting tool, it is good practice to transcribe all your shows. This makes your station easily accessible to listeners who have listening disabilities as they can read the transcript. The transcript can further be repurposed for use on other platforms such as social media.
Share Your Content on Your Social Media Platforms – Content from your radio stations makes for engaging content for your social media pages such as Facebook and Twitter. Extracts from interviews, quotes from celebrities, links to blog articles, and hosting contests via social media competitions are all ways of repurposing your on-air content through social media. Add eye-catching visuals alongside the posts to increase their engagement.
If you are interested in starting our own radio station and creating engaging, entertaining content, SAM Broadcaster Cloud can help. Try our free, 7-day trial today.