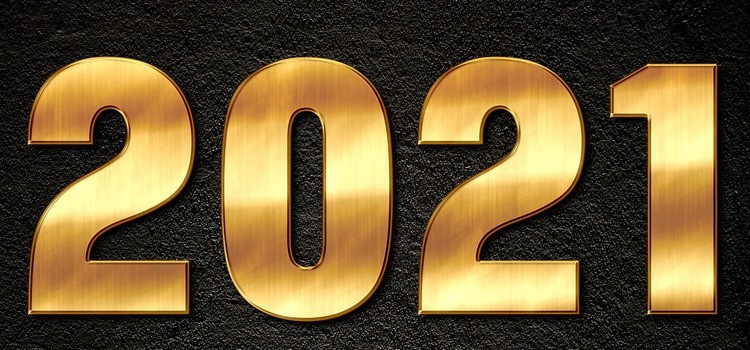 How to Make Your Radio Station Stand Out in 2021
The COVID-19 pandemic caused massive disruptions around the world in 2020. However, due to the global stay-home mandates, thousands of internet radio stations launched this past year which means that going into 2021, you'll want to make sure that your station is prepared to stand out above the rest.
Increase Engagement with Audience Targeting
Delivering relevant content to specific audiences increases engagement and enhances the overall listening experience for your audience. Leverage your audience data to target your content based on several parameters, including geography, music genre, age, radio formats, and more.
Focus on Quality Programming
Compelling, high quality, and relevant programming is why your listeners continue to tune in, and also how you grow your audience. To continue the momentum of growing your radio station in 2021, review your current programming to ensure that you are balancing your station identity with what your audience wants. For example, for those who are broadcasting live, leverage phone calls, chats, and other ways to interact with your listeners to keep your content fresh and engaging.
Repurpose Your Content
As you plan your on-air programming next year, consider creating and leveraging content to be shared across multiple channels to help you increase your reach and grow your audience. Chances are, if a certain topic resonates with your on-air audience it will also appeal to your similar audiences across other distribution channels, such as social media and podcast platforms.
Podcasting for Your Station
Where live radio is a one-time broadcast it is possible that listeners can miss your shows. Podcasts, an on-demand, mobile-first medium, make it simple and possible for your listeners to consume your content at their convenience. If you do not already, be sure to consider a podcasting strategy in the new year.
Monetize Your Station
To attract big brands for advertising, having the ability to target, track and scale campaigns for big brands makes switching from traditional to digital radio much more appealing. Leverage Spacial's very own SAM Cloud Enterprise solution to gain insights into campaign performance with tracking and reporting capabilities in addition to standard tracking methods, including coupon codes and trackable URLs.
Increase Your Use of Social Media
Having a consistent presence on Facebook and Instagram has become a key contributors to the success of radio shows today. As of 2020 and the start of the pandemic, social video platform, Tik Tok proved to be a highly utilized new avenue to grow and engage listeners. Several popular radio stations have now opted to use Tik Tok to take note of trending acts and songs, translating this information into the station's content.
An example of a radio station that is successfully using Tik Tok is KIIS Sydney Breakfast duo Kyle & Jackie O from Australia. Having a mixture of behind-the-scenes content, pranks, and footage from their show, KIIS Sydney Breakfast duo Kyle & Jackie O have the biggest Tik Tok following of any Australian radio show or station with 180,000 followers and their most viewed clip having over 2.2 million views.
Furthermore, since live streaming videos has grown in 2020 and will continue to dominate in 2021, radio DJs need to also consider conducting their popular live streams on their social media platforms such as Facebook, Instagram, and Tik Tok to reach out to greater audiences. There is no golden rule for the frequency of live streams. The idea is to go live as often as possible if your content remains interesting and helpful for viewers.
Have an Engaging Line-Up of Radio Presenters
Having the right mix of broadcasters within your line up for your upcoming shows is crucial in keeping your audience engaged.
Going into 2021, consider having two presenters on one show at one time to make for more compelling segments. The ability for two broadcasters to bounce ideas off one another increases the overall listening experience for your audience.
Audio Branding for Your Station
With repurposing of content on different platforms on the rise, sonic and/or audio branding is a must-have for your radio station going into 2021.
In radio, sonic branding is a signature sound for your radio station which can be in form of a sound effect, song, or jingle that listeners can associate with your radio station. Look to refresh your signature audio signature as we move into the new year. A routine recognizable sound should immediately announce your presence to listeners, regardless of which platform your listeners are tuning in from. According to audio messaging research firm Veritone, consumers have higher brand recall and engagement with marketing that consistently uses an audio signature. You, therefore, should find a sound that is representative of your brand while creating positive associations for listeners.
With digital audio projected to grow significantly in 2021, consider leveraging this medium to help your station grow.
If you do not have a radio station, sign up for our 7 Day SAM Broadcaster Cloud free trial today.