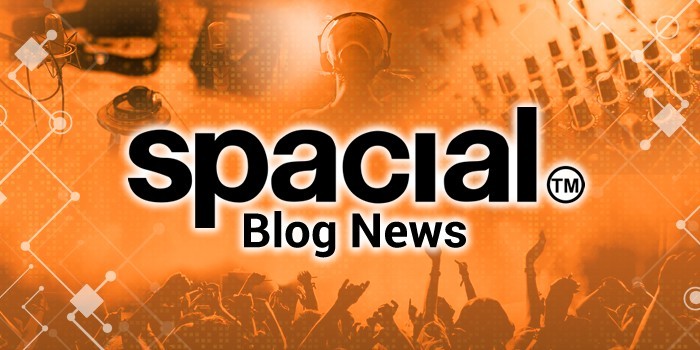 Preparing Your Radio Station For Christmas
The festive period, for most people, truly kicks into gear when our soundtracks are pierced by Christmas melodies, the aural equivalent of a warm hug by the fire. Online radio streaming shares this affinity for seasonal fun, which can be expressed through Yuletide content, special features and much more.
This time of year also makes radio automation software more critical than ever, as our days become increasingly hectic in the run up to December 25th. So if you're a radio DJ, you might want to follow these guidelines for sprinkling your station with the Christmas spirit:
Easy automation
For anyone with a regular day job, being an internet radio DJ is hard work. Radio automation software like SAM Broadcaster Cloud is ideal for time-strapped disc jockeys, allowing you to pre-set broadcasts in advance. Our automated software makes scheduling your programmes simple, so that you can keep the good tunes flowing whilst you're off scouring for the nephew's present.
A festive playlist
This period is heralded by an onslaught of classic tunes: Slade, Paul McCartney, The Pogues… Everyone has a favourite, and radio broadcasting software is your chance to select the very best of them.
However, try to veer away from being too cliché – there are thousands of Christmas songs spanning the 100+ years of recorded music. Try finding interesting covers of a staple track, or what you deem to be a lost masterpiece, and intermingle them with your regular tunes to prevent festive overkill.
Good will to all
December tends to carry a charitable feeling in the air. So this is an ideal time to raise money for causes close to your heart as a broadcaster. Use the next few weeks to gather real life stories that can be featured over the Christmas period, to inspire your listeners and drum up support for your chosen charities. If you need a little help with fundraising ideas, we've got lots of tips to share.
Get in the giving spirit
Your listeners are your second family, huddling around their laptops or falling into your programmes on the morning commute with a happy, familiar twinge. By rewarding them for their loyalty, you'll only seem more beneficent in their eyes, drawing a bigger audience under your selfless bosom. Christmas promotions, such as a giveaway raffle for people who tweet a link to your show, are great for building engagement, so make sure you have a plan in place for the festive season.
It's tough to resist the fun, frolics and utter indulgence of the Christmas period. Radio DJs are generally seen as the harbingers of the national mood, in their own small way; your radio show could be the key ingredient in many a jumper-wearing listener's day. To harness the good spirit of the season, we recommend taking on SAM Broadcaster Cloud if you haven't already. Spacial is your partner of choice for an audio miracle that's not just for Christmas.