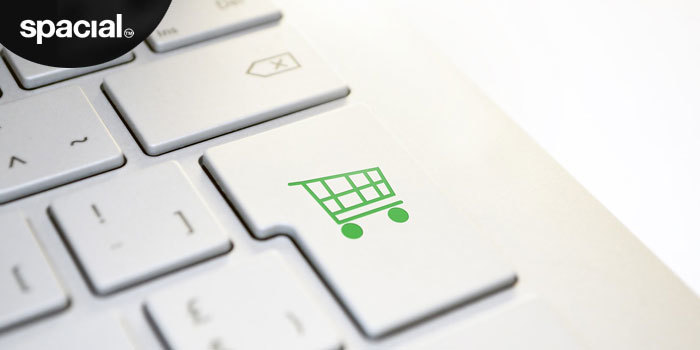 Pre-order the new SAM Broadcaster
A new version of SAM Broadcaster compatible with Windows 8
Windows 8 is due to be released shortly and currently SAM Broadcaster v4.x is not Windows 8 compatible. As some of our users are already migrating to Windows 8 we wish to announce our plans for Windows 8 support so you may plan accordingly.
SAM Broadcaster 2013
We are pleased to announce the launch of SAM Broadcaster 2013. It will be released in January 2013 and will be compatible with Windows 8. Every SAM Broadcaster 2013 license purchases will include many value added services and free software updates for a period of 12 months. After that 12 month period, a yearly subscription will be required in order to receive software updates and services.
Since you are a current SAM Broadcaster v4 license owner, you are entitled to the same benefits by upgrading your license through a yearly subscription to the new SAM Broadcaster 2013.
Here are some of the services that will be included with your SAM Broadcaster 2013 subscription:
All updates, bug fixes and new features during your 12 month subscription term.
Free SAM VIBE account, our soon to be launched cloud broadcasting solution (1Gb of storage and 10 concurrent listeners streaming package worth $100 per year!).
Ability to 1-way sync your media library metadata from SAM Broadcaster to the SAM VIBE cloud. This will enable the following cut and paste web widgets:

Now playing widget
Now playing + recently played widget
Browse library widget
Ability for visitors to browse library and make automated requests (Without the need for complicated firewall and router setups!)
Player widget

And many other exciting features that will be announced at a later stage (we have more surprises planned!).
During the term of your subscription, you will receive all software updates and associated services. You have the option to opt-out of the subscription – but you will then not receive any further updates or bug fixes, nor have access to the services provided to our subscribers.
Special offer for our loyal clients
We really appreciate the support we have enjoyed from our loyal customers over the years. We are pleased to see how many active clients we have that go as far back as 1999!
We would like to reward our customer loyalty by giving all existing clients the opportunity to pre-order the SAM Broadcaster 2013 upgrade including a 12 month subscription and save over 50%!
Pre-order before September 30th 2012 and pay only $49 (save $50 off the regular price of $99)
Click here to visit your Spacial user zone and pre-order your SAM Broadcaster 2013 today!
New or recent clients
Any client who makes a purchase from September 1st 2012 will receive a free SAM Broadcaster 2013 subscription once it is released. You do not have to do anything to get this and will automatically receive your invitation to the free upgrade as soon as SAM Broadcaster 2013 is released.
We will keep you aware of the forthcoming developments and we are working hard to make sure everybody who pre-ordered SAM Broadcaster 2013 subscription gets their Windows 8 compatible version on or before November 15th 2012 (remember that you will benefit from all updates until December 31st 2013, so jump on this opportunity now!)
Should you have any questions or comments, please contact our support team.
PS – be sure to pre-order before September 30th 2012 to save $50. Here's the link: Click here to visit the Spacial user zone