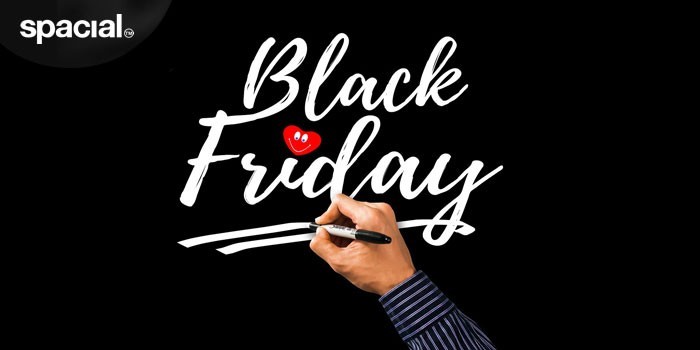 How To Survive Black Friday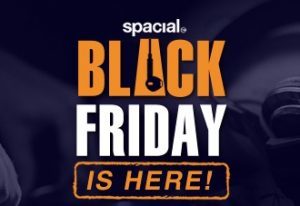 Updated Article… Originally published on 4 November 2016.
It may sound like a looming cloud on the horizon, and for many retailers, it probably is. Black Friday, the consumer-driven Sodom of frantic, one-time-only discounts, will be hitting stores across the world on the 24th November. It never fails to be pandemonium, as shoppers clamber over one another for the best deals in the Christmas preamble.
It's fair to say that Spacial just might step into the fray ourselves with a special offer or two… So keep your eyes peeled. But for now our lips are sealed, and to compensate, we're broadcasting some advice on how to survive Black Friday.
Check retail websites every few days
In all likelihood, the brains behind your favourite brands have cooked up a variety of deals, ready to unveil to the world at the last minute. Retailers are keen on keeping Black Friday strategies close to their chests. When one store boldly strides into the breach, others will follow, announcing their deals with ravenous enthusiasm.
So it's pretty useful to check back with your online retailers of choice, and research what similar outlets have to offer. It's all about keeping your eye on the prize. And when excitement builds around the day, there'll be a domino effect, from which you can gauge the discounts you'll want to snap up.
Decide: online, or the high street?
Some decisions have to be made in advance. And this is one of them. Shopping on the web is certainly easier than queuing for hours, shrugging off the shivering boredom of a mile-long crowd. However, Black Friday tends to see online traffic double or triple, and poorly prepared sites will crash or run out of their advertised deals before the day is half over. So you need to ask yourself whether relying completely on ecommerce sites is the way to go.
Why not combine both approaches: taking the plunge outside, whilst looking up deals on your phone? If you secure a purchase, you can leave the line; if you don't, you're right where the products are anyway. This way, you can also double up on your Black Friday haul by covering all your bases. It's really the best of both worlds.
Be careful with your budget
When it seems like you're floating in a sea of endless deals, it can be easy to lose sight of your paddle. Or in this case, your budget. And when you are shouldering through a tough shopping crowd, the temptation for an impulse buy may overtake you. Retailers slyly place smaller items en route to the till, or as 'suggestions' near your virtual basket, expounding a 'you might as well' attitude whilst the shopping fever is high.
But your funds probably won't stretch indefinitely, and you don't wan to wake up drenched in buyer's remorse. So set a budget and stick to it before Black Friday arrives. Plan out what you can afford, what your priorities are, and what emergency leeway you might be able to give yourself!
Keep your receipts!
We know those little scraps of paper are annoying and easy to lose track of, especially in the heat of the moment. So don't forget to stow away your receipts somewhere safe, just in case your purchase isn't all it was cracked up to be. Put them in a plastic folder in your wallet, smoothed out so there's no room for error in confirming what you've bought.
Ever since Black Friday barged onto the consumer calendar, it's been picking up pace and scope each year, refusing to lose its grip on the retail imagination. With these shopping tips, you can take full advantage of the discounts, without being drawn towards buys you might regret.
We've alluded to Spacial's own Black Friday plans, which may surprise you when they arrive. If you're in the market for radio automation software, stay tuned for our updates over the coming weeks. You can even grab some early access to our Black Friday deals right here. So don't miss out. Soon, you'll have even more reasons to choose Spacial for your premier broadcasting software…