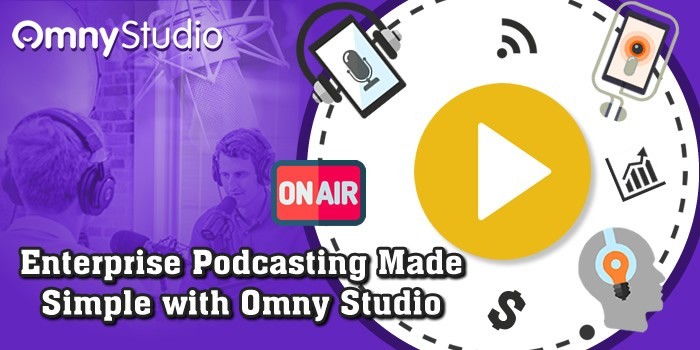 Enterprise Podcasting Made Simple with Omny Studio
ALSO READ: 
PART 1: Why Your Radio Station Should Start A Podcast
PART 2: How To Start A Podcast For Your Radio Station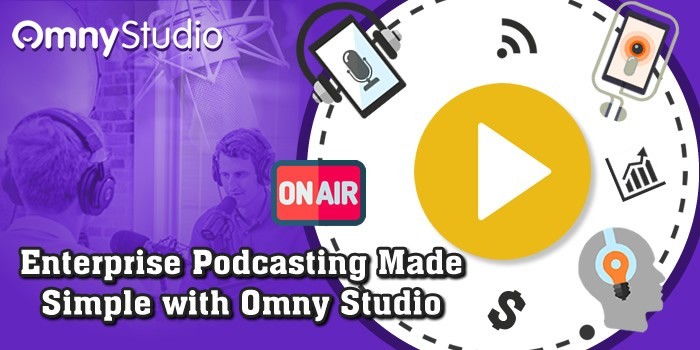 Omny Studio, a subsidiary of Triton Digital has now evolved into one of the world's leading podcast technology platforms, with publishers of every type trusting the platform and team to help share their stories with millions of listeners every day. Omny Studio's approach to audio management gives users an end to end workflow, providing you with all the tools you need to create your on-demand audio content under one platform. Their platform is scalable and tested to support large networks and they continue to improve on their core technologies. Not only that, the platform comes with the following great features:
Omny Studio Features
Content Management
The platform supports uploading one or multiple MP3, AAC and WAV files using drag & drop, editing metadata and flexible publishing which allows you to control when and how you want to publish your content.
Broadcast Capture
The platform allows to record archives, auto broadcast your podcasts and schedule multiple programs.
Audio Editor
You can trim, split and join your podcasts as well as add ad markers for ad insertions and chapter markers.
Loudness Normalization
The feature allows the volume of your content to be consistent across the whole network, adhere to different specifications and apply program settings at different levels.
Web & Embed Player
The solution comes with a customizable player which is mobile-friendly as well as on-demand ads and consumption analytics that allow you to track your audio.
Playlists
You can create separate feeds for different devices and cross-program playlists.
Analytics
The solution comes with standard compliance reporting, consumption analytics and the ability to export reports. Omny platform also integrates with Google Analytics for custom tracking and build custom reports through your API.
Additional features include the ability to give different user access permissions and generating transcripts for your clips and recordings. The technology also comes with a social video premium add on, which gives you the ability to create engaging videos for your episodes, stylish captions as well as optimize the videos for social sharing.
Omny Studio is compatible with most popular podcast directories such as Apple podcasts, can be embedded on websites and can be integrated with mobile apps, making it easy to distribute your podcasts. More so, you can distribute your podcasts through smart speakers (Amazon Echo and Google Home speakers), Spotify and social media platforms.
If you are looking for a complete audio management for your podcasts, contact Omny Studio today.
READ MORE
PART 1: Why Your Radio Station Should Start A Podcast
PART 2: How To Start A Podcast For Your Radio Station
BONUS FEATURES