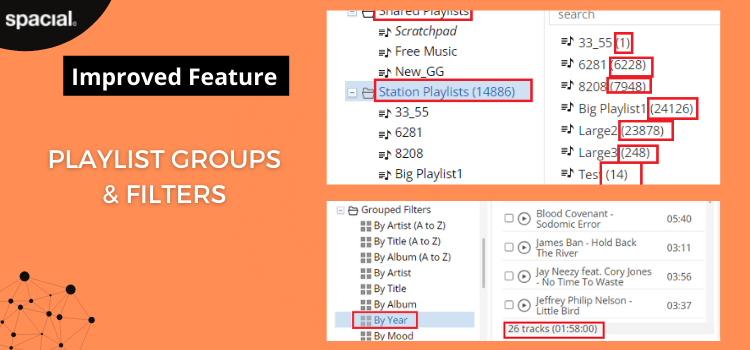 Playlist Groups and Filters Feature
We have improved our playlist groups and filters, in SAM Broadcaster Cloud. You are now able to preview the number of tracks in shared playlists, station playlist and by year filter folders in your station library. To have a preview of the total tracks, you do the following:
Log into your SAM Broadcaster Cloud account
On the left navigation, click on Library
You will be able to preview the total number of tracks in your station playlists and shared playlists, as demonstrated below: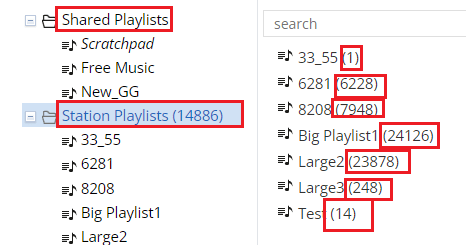 You are also to view the total number of tracks if you filer your tracks by year.
To view, click on library, then By Year
Scroll to the bottom of the playlist to view the total number of tracks.