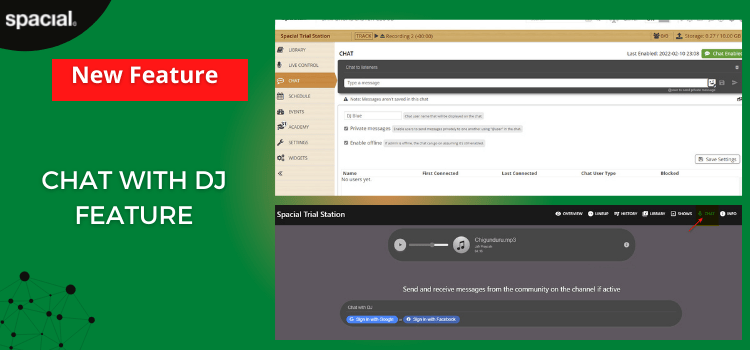 Chat Widget Feature – SAM Cloud
We have introduced one of the most anticipated features- the chat widget in SAM Broadcaster Cloud. This widget allows you as the DJ to chat and interact with your listeners or your listeners to chat between themselves during your radio shows or when offline. Click here to view the video tutorial.
Activating the Chat Feature
To activate the feature, you need to do the following:

On the top right side, click on chat disabled, to enable the chat

A grey chat box will be loaded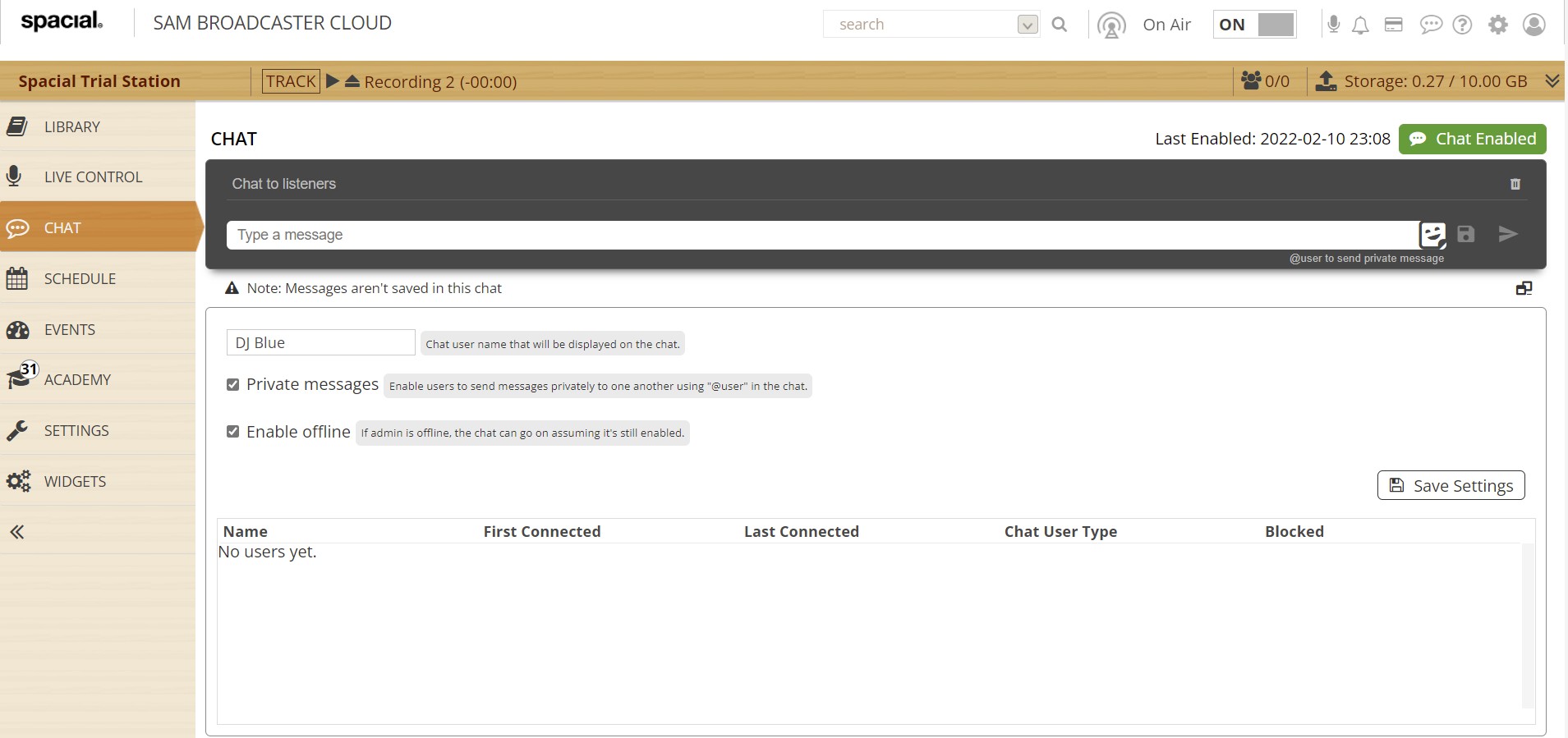 Enter your chat admin name e.g., DJ Blue
Select the private messages option to enable users to send messages privately to one another using the "@user" in the chat
If the private message is off, the system will tag the mentioned user
Select the enable offline option, if you want your chats to go ahead even if the admin is offline
Once done, click on "save settings"
You can save your chat messages by clicking on the save icon
The chat also gives you emoji options to use within your chats
Clear Chats- there is an option to clear chats within the chat box
Adding the Chat Option to Your Website
To add the chat option to your player page, you need to do the following:
On the left navigation of your user interface, click on Widgets, then Web Widgets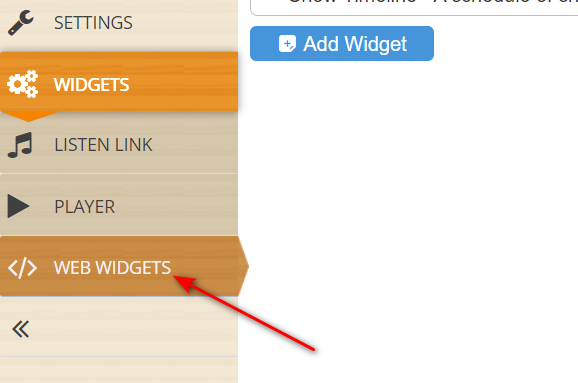 Click on add widget
A drop down will appear, then select widget type called chat
Format your chat box by adding height, animation type, widget, and image border styles and theme colors
Once done, click on Generate Code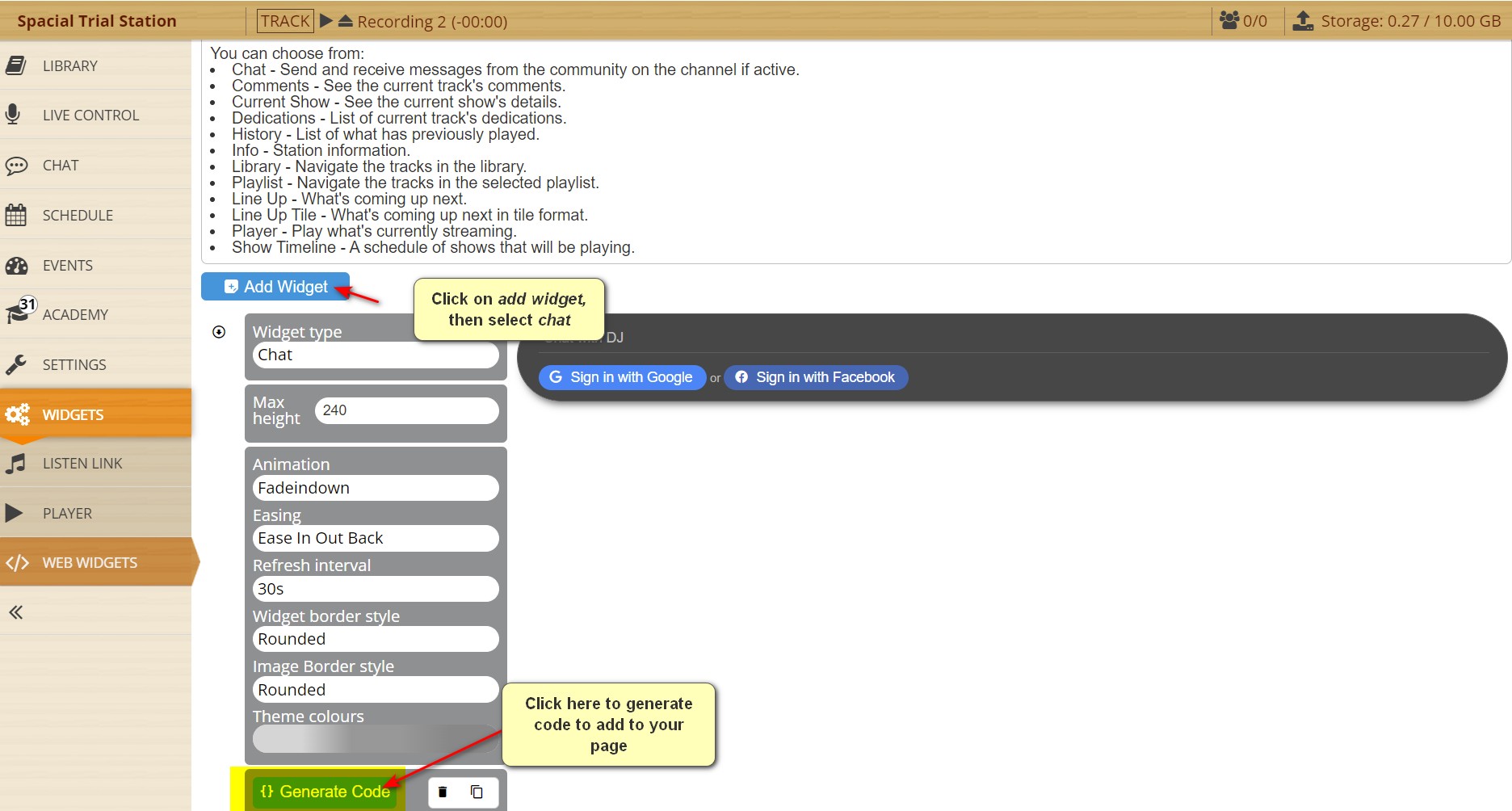 A pop up will appear, with a tag or code that will need to be added to your web page.
Copy this code and add to your web page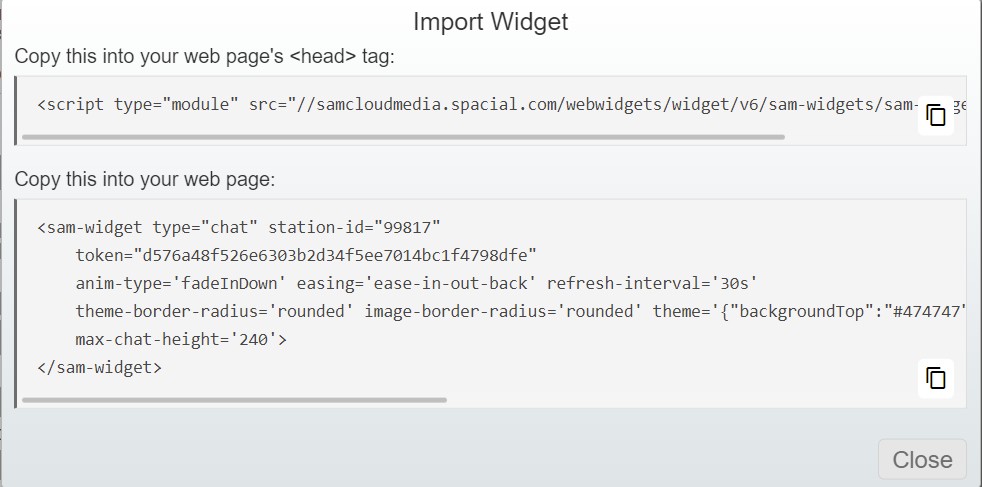 How Your Listeners Can Chat with you
Your listeners will be able to access the chat option from your player site
If you are using the new SAM cloud player page, the listeners can access through the chat tab

To chat, the listener needs to login first, using their Facebook or Google profile
Once done, they can start sending messages
The chat option is open to everyone to chat with the DJ
To send a private message, the listener should add @ and the name of the person they would like to have a private message with.
Please note: The admin chat box is within the SAM Cloud platform. This is the view that the admin needs to use to respond to messages. If the DJ logs in from the player site, they will appear as a user.
Video Tutorial
Click on the link below to view the video tutorial:
https://www.youtube.com/watch?v=E6x5fcpatrk