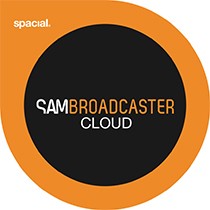 Automate. Centralize. Simplify. Reduce costs.
SAM Broadcaster Cloud is perfect for background music providers!
GROW YOUR BACKGROUND MUSIC BUSINESS
Some of our largest clients are background music providers, who love how easy SAM Broadcaster Cloud makes growing their business.
Whether you are managing background music at a single venue or have 100+ locations, contact us and let us know what your unique requirements are so we can create the perfect solution for you.
See below for a list of advanced features that can help you manage your background music streams.